Consider this: "she is said to have influenced Donald Trump's decision to fire Tomahawk missiles at Shayrat since she was shocked by images of children who had ostensibly been victims of the attack launched from this airbase. … It is safe to say that her appointment as an assistant to the US president has changed the dynamic of America's political life, virtually undermining the efforts of the Democrats to destroy Donald Trump," the analyst said.
In Kosyrev's view, Ivanka's formal role at the White House and her influence on Trump's decision to authorize a massive airstrike against Syria have temporarily turned the tide of the "creeping civil war" which the Democrats have been waging against the Republicans since their electoral losses last year.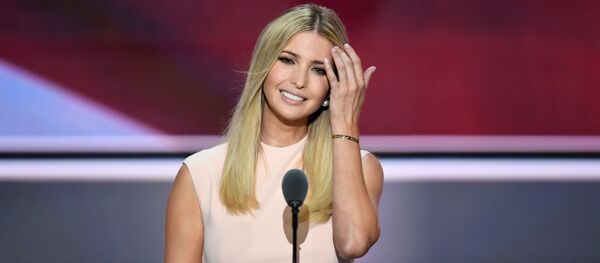 The analyst described Trump as a "rather family" president, adding that his closest relatives have promoted his image. This phenomenon has apparently helped the US president to change the way he is perceived, if not win hearts and minds of his opponents.
"The Democrats are still portraying Trump as a failed manager incapable of pushing his legislative agenda through the Republican-controlled Congress, as well as carrying out comprehensive foreign policy. However, even the Democrats discuss the phenomenon of the first family and particularly Ivanka with a certain degree of respect," he said.
In other words, the attitudes of Trump's fierce critics have shifted toward greater acceptance of the president and his priorities, the analyst added.
"Meanwhile, no one in the United States is interested in the fact that delicate Ivanka has thus become involved in the killing of the Syrian children with her Tomahawks near the Shayrat airbase. Moreover, Americans seem to have never heard of this and even if they do, they won't believe this," Kosyrev concluded.
Last week, President Donald Trump authorized a massive airstrike on the Shayrat air base, operated the Syrian Arab Army (SAA). Washington claimed that the facility was ostensibly used to store toxic substances and launch a chemical attack on Khan Shaykhun, a town in the Idlib province.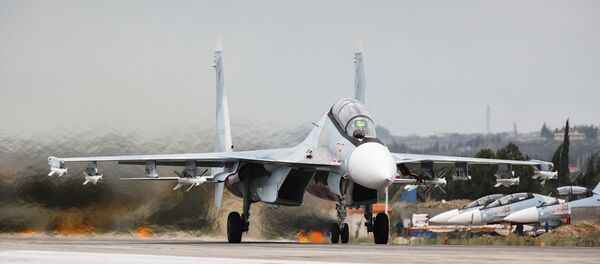 Syrian leadership and the SAA command denied these claims, saying that they have not used toxic substances against civilians. The Russian Defense Ministry also said that Damascus did not use chemical weapons since the Assad government destroyed these armaments under a deal brokered by Moscow and Washington in 2013.
Moscow and Damascus condemned the Pentagon's operation, the first of its kind during the six-year-long Syrian War.
Never miss a story again — sign up to our Telegram channel and we'll keep you up to speed!