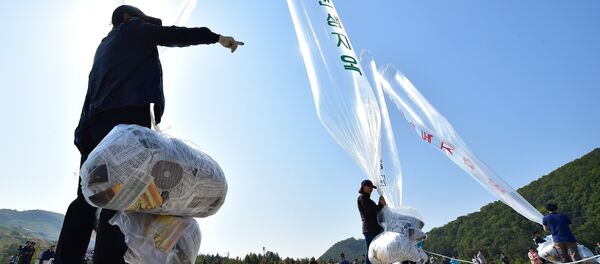 MOSCOW (Sputnik) — The announcement comes as earlier in the day South Korean military said it registered what appeared to be
Pyongyang's failed attempt to launch a missile
.
"We are concerned by reports of a missile test by North Korea and are monitoring the situation closely," a spokesman for the Foreign Office said, as quoted by the BBC broadcaster.
The US Pacific Command later said it also detected what it thought was a North Korean missile, which exploded almost immediately after launch.
Pyongyang has carried out several missile test launches this year in violation of UN resolutions, which led to the tensions rising on the Korean peninsula.