During a rally in Washington on Saturday, she claimed that the situation in Syria is just a "phony tension between Donald Trump and Vladimir Putin, all being hyped up by the White House, still trying to distract us," the politician said, cited by the Huffington Post.
According to Waters, the escalation of the tension between Moscow and Washington due to the situation in Syria is just a spectacle.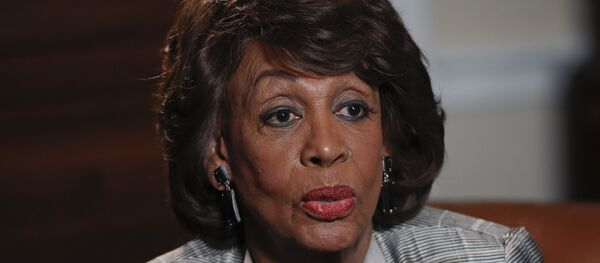 15 February 2017, 14:58 GMT
From her point of view, Trump and Russian leader Vladimir Putin are "tied at the hip" and the ultimate goal of fueling the "tension" is the withdrawal of sanctions against Russia.
The US politician had already made controversial statements before that. So, she claimed that Russian President "Putin is continuing to advance into Korea."
After her statement, Russian phone pranksters known as Vladimir Kuznetsov (Vovan) and Alexei Stolyarov (Lexus) decided to prank her.
By introducing himself as "Volodymyr Groysman, Prime Minister of Ukraine," one of the pranksters informed the clueless Congresswoman that President Putin invaded an African "country" called Limpopo, which actually doesn't exist. Waters perceived the joke seriously and promised to investigate the issue.