MOSCOW (Sputnik) — According to Johnson, Russia could "join a coalition of more than 60 countries in the fight against Daesh, to maintain their strategic interests in Syria, with the prospect of more productive relations with [US] President [Donald] Trump and in the knowledge that the West will eventually help rebuild the country… In exchange [Russia] should commit to produce a real ceasefire, to end the use of chemical weapons and barrel bombs, and to bring about a political settlement that relieves the Syrians of the tyranny of Assad."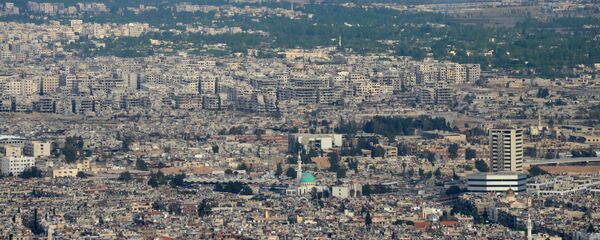 Johnson said that the latest crisis was "in fact, an opportunity for Russia" and that the moment came for Moscow "to make a sensible compromise."
Russian Foreign Minister Sergei Lavrov stressed Wednesday at a press conference, following a meeting with US Secretary of State Rex Tillerson, that Russia was not betting on success of any specific person, including Assad, in the settlement in Syria.
On April 8, Johnson canceled his visit to Moscow, set for April 10, due to the recent developments in Syria.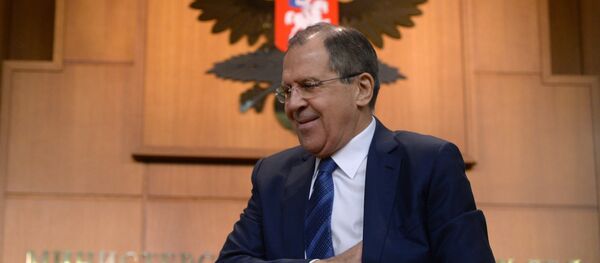 On April 6, the United States launched 59 Tomahawk cruise missiles at the military airfield in Ash Sha'irat. The US president said the attack was a response to the alleged chemical weapon use in Syria's Idlib province on April 4, which resulted in the death of over 80 people. The strikes were unanimously supported by NATO member-states.
Moscow has criticized the US strike and called for an impartial investigation of the attack.
The Syrian foreign minister has denied the government's involvement in the Idlib incident, saying it had never nor would it ever use chemical weapons on either civilians or terrorists.
Earlier this year, Syrian President Bashar Assad said that the country's government had never used weapons of mass destruction, including chemical weapons, against the Syrian people. Under a Russian-US deal after the east Ghouta sarin gas incident in 2013, Damascus joined the Convention on the Prohibition of Chemical Weapons and agreed to destroy its stockpile under the oversight of the Organization for the Prohibition of Chemical Weapons (OPCW), who had announced in January 2016 that all chemical weapons in Syria had been destroyed.
Never miss a story again — sign up to our Telegram channel and we'll keep you up to speed!