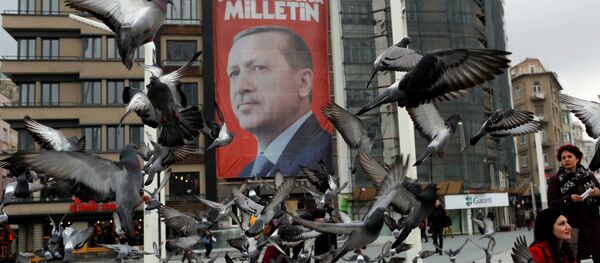 ANKARA (Sputnik) — According to the NTV broadcaster, the shooting occurred near a polling station. The reports suggested that conflict erupted due to the differences in political views of the groups of citizens.
About 53.3 million of voters are expected to cast their ballots at over 160,000 polling stations, with 460 additional stations in prisons. The citizens have to chose, whether the say "yes" to the amendments to the constitution, concerning presidential powers, or "no."
The amendments were approved by the Turkish parliament in January, despite the criticism from the opposition parties that see the move as a power grab attempt by President Recep Tayyip Erdogan.
The changes, if passed, would result in the elimination of the post of the prime minister, while presidential powers would be significantly expanded.