"The North Korean conflict is unique: the level of threat is high, but the possibility of a real war erupting is low," he said. "All stakeholders clearly understand the rules of the game, see red lines and never cross them. They have approached them, traded threats and then carefully withdrawn."
Rules of the game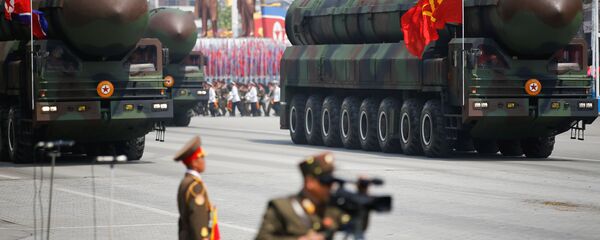 In Mirzayan's opinion, not a single power involved in the North Korean issue is ready to deliver the first strike regardless of rhetoric.
"North Korean elites understand that any war on the Korean peninsula will end in Pyongyang falling and they will have to say goodbye to the good life. For their part, Americans, Japanese and South Koreans understand that the price of capturing Pyongyang will be extremely high," he explained.
Such an offensive will lead to war losses and nuclear contamination, but it would also have other grave implications. Seoul, South Korea's capital, would be destroyed since it is located less than 50 kilometers from the Korean Demilitarized Zone.
There would also be an issue of what would happen to North Korea since the economic cost of reunification, whether peaceful or not, is estimated to be extremely high. In addition, no one can guarantee that Beijing would not enter the war to protect Pyongyang like it did in the past.
"A surgical strike on North Korea's nuclear facilities for instance is also not an option. They are largely located underground and are well-protected by solid rock," Mirzayan said. "If North Korea's nuclear bunkers come under attack, Pyongyang would view this as an intervention and would respond with a massive retaliatory strike. It could also perceive an attack as a slap in the face of Kim Jong-un and will react in kind, prompting a response from the US and South Korea which would lead to a war."
These considerations are the primary reason why policymakers in Washington have refrained from launching an operation against North Korea despite numerous crises on the peninsula, the analyst added.
The Trump factor
Some have suggested that this pattern is obsolete due to Donald Trump's brash foreign policy style. The new US president appeared to be on the one hand allergic to maintaining the status quo and on the other willing to act assertively overseas. However, in Mirzayan's view, Trump has pursued a reckless but a comprehensive foreign policy strategy.
"Trump has deliberately exploited his image, indicating that he was ready to cross the red line. This was done to pressure China so that Beijing might make concessions, in particular in a bid to force Beijing to make North Korea more flexible. This would have helped Trump to secure another image victory," the analyst explained.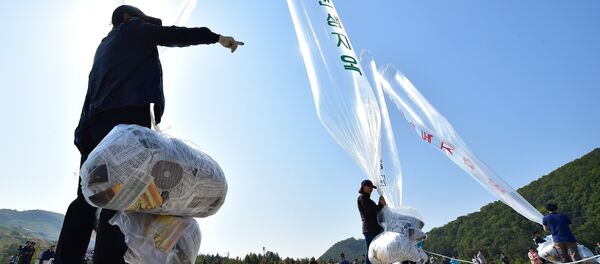 This approach has to a certain extent worked. In February, Beijing banned coal imports from North Korea, while Air China, one of the country's major airlines, temporarily suspended flights to Pyongyang. However, these moves did not have a visible effect on North Korean's leadership which has recently stepped up its missile tests.
In addition, Pyongyang has indicated that it is ready to conduct the sixth nuclear test, something Washington views as unacceptable. The Pentagon is reported to be determined to carry out a preemptive strike on North Korea should it become convinced that Pyongyang will go through with the plan.
Many were concerned that the test would be timed to coincide with the Day of the Sun, the most important national holiday in North Korea. Celebrated on April 15, it marks the birth of DPRK's founder and late leader Kim Il-sung. Pyongyang has often used this opportunity to showcase new types of weaponry and the military parade on Saturday was no exception to the rule.
© REUTERS / Damir Sagolj
North Korean soldiers march and shout slogans during a military parade marking the 105th birth anniversary of country's founding father, Kim Il Sung in Pyongyang, North Korea April 15, 2017.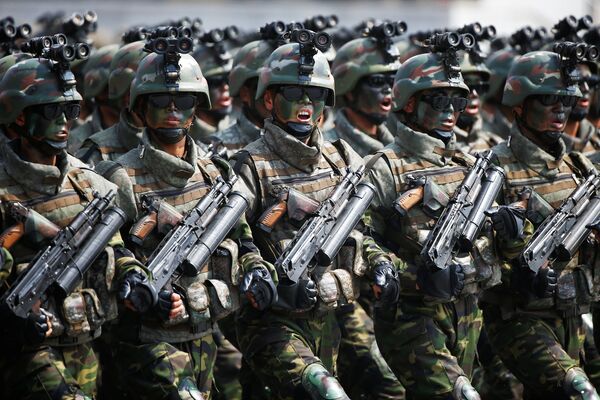 North Korean soldiers march and shout slogans during a military parade marking the 105th birth anniversary of country's founding father, Kim Il Sung in Pyongyang, North Korea April 15, 2017.
Several hours later North Korea test-fired a missile, but the projectile is said to have exploded seconds after the launch.
"Trump appeared to be trapped. If you promised to bomb North Korea, then bomb it. But he wiggled out of it. Following pledges from China and South Korea to refrain from launching an airstrike, the US administration decided not to do it, instead opting for containment. Apparently, new deterrence measures will be unveiled during US Vice President Mike Pence's visit to South Korea and Japan. Most likely these will include new war-games and enhanced military cooperation with Seoul and Tokyo. Clearly, they will not only be aimed at containing DPRK, but also China, which could have been Trump's ultimate goal behind the latest escalation."
Never miss a story again — sign up to our Telegram channel and we'll keep you up to speed!