MOSCOW (Sputnik) — Jagland said that Ankara should uphold the independence of the judicial system in accordance with the principles outlined in the European Convention on Human Rights.
"In view of the close result the Turkish leadership should consider the next steps carefully. It is of utmost importance to secure the independence of the judiciary in line with the principle of rule of law enshrined in the European Convention on Human Rights," Jagland's statement read.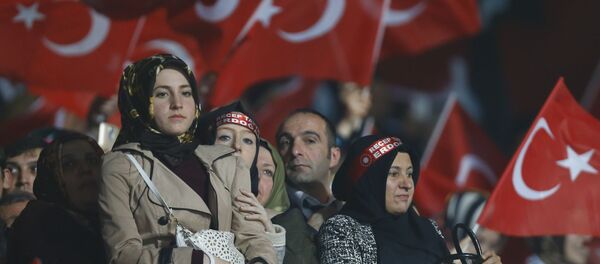 Jagland said that the Council of Europe was ready to help Turkey, which is one of its members, in this process.
According to the preliminary results of the referendum provided by the Anadolu news agency, supporters of the constitutional amendments increasing the powers of the country's president have 51.3 percent of votes after 99% of votes have been processed.
Earlier in the day, Turkish citizens cast their ballots in a referendum on amendments to the constitution, which, if passed, would expand presidential powers over the legislature and the judiciary and allow the president to remain the head of the political party he represents, which is not permitted by the current legislation.