According to the preliminary results of the Sunday referendum provided by the Anadolu news agency, supporters of the constitutional amendments increasing the powers of the country's president have 51.4 percent of votes after 99.9 percent of votes have been processed.
"According to the preliminary results, there are 1.25 million more of 'yes' votes than 'no' votes. It means that 'yes' won. Final results, considering the time allocated for the appeals, will be known in 11-12 days," Guven told journalists.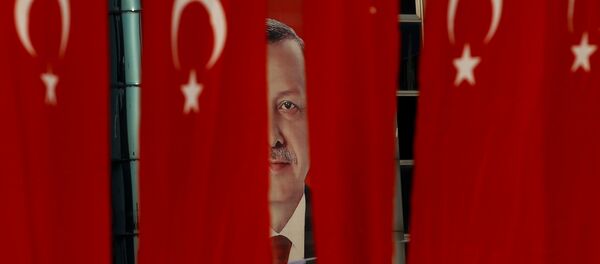 Guven also said that the decision to accept ballots without stamps, if proven that they were not brought from the outside, was necessary because some polling stations ran out of stamped ballots. Guven noted that similar decisions had been made before.
Yildirim said that "No" votes have the same value as those votes in support of the changes. He said that the last word belongs to the people and the Turks said "yes."
He noted that the vote outcome is the best response to Kurdish PKK militants and all foreign forces hostile to Ankara. He added that it's the best response to the 2016 attempted military coup.
President Recep Tayyip Erdogan voted in the morning in Istanbul, Prime Minister Binali Yildirim in Izmir, while Foreign Minister Mevlut Cavusoglu cast his vote in his home city of Antalya. Leaders of the main opposition parties, Kemal Kilicdaroglu of the Republican People's Party (CHP) and Devlet Bahceli of Nationalist Movement Party (MHP), voted in Ankara.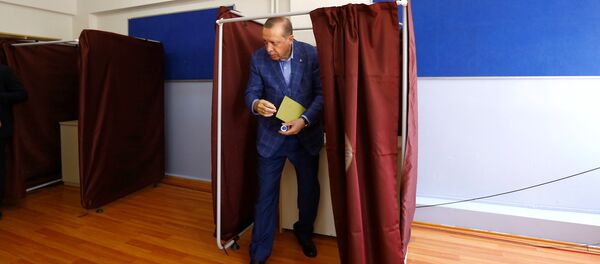 On January 21, the Turkish parliament approved constitutional amendments that would strengthen the presidential powers over the legislature and the judiciary. If approved in the referendum, the president will also be able to remain the head of the political party he represents, have the ability to appoint a number of top judges and declare a state of emergency, which is not allowed by the current legislation. The decision was criticized by opposition parties as a power grab attempt by the president.
Polls closed at 13:00 GMT time in the eastern part of Turkey and an hour later elsewhere. The results of the voting from the eastern regions of Turkey, where the referendum started earlier, are expected to be announced soon.
About 55.3 million of voters were expected to cast their votes at over 160,100 polling stations, with 460 additional ballot stations operating in prisons. Turkish citizens living abroad have voted on the constitutional amendments before the voting day.
Security at the polling stations were maintained by 380,000 policemen. No serious violations have been registered, except for an incident in the south-eastern province of Diyarbakir, where two people were killed in a shooting near a polling station.