MOSCOW (Sputnik) — French presidential candidate Emmanuel Macron denied on Monday allegations that he was hiding inheritance or offshore accounts, and stressed that he had earned all his money by working hard.
"I have heard it all, you know. That I have a hidden inheritance, that I have offshore accounts. Why? Because in this campaign there are two candidates who have their own real legal problems," Macron said in an interview with BFMTV, referring to far-right candidate Marine Le Pen and The Republicans' nominee Francois Fillon.
Macron said that in 2009-2014 he earned about 3 million euros (approximately $3.2 million) and paid some $1.5 million in taxes.
"The money I earned in my life, I earned it. I have not been given gifts," Macron said.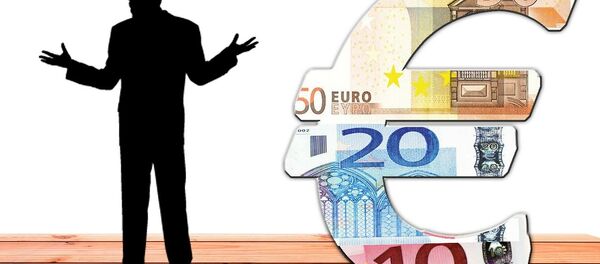 He also denied rumors about receiving several millions in inheritance from a wealthy businessman, Henry Hermand, who died last year and was often referred to as Macron's "mentor."
In March, French anti-corruption activists from Anticor raised concerns over discrepancies in Macron's disclosure of assets, however, no inconsistencies were found.
Macron is one of the favorites of the French presidential election set for April 23, with a run-off slated for May 7. According to a recent OpinionWay poll, Macron and Le Pen are running neck-and-neck in the first round.