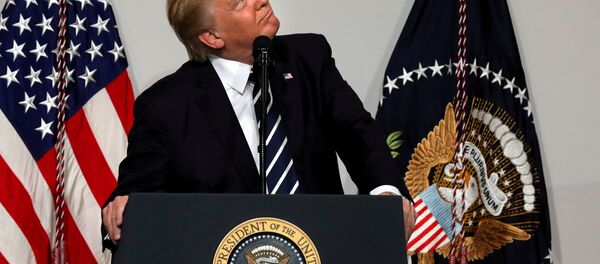 It's official, at least as far as the Rasmussen poll is concerned: the American nation has split exactly in half.
Rasmussen Reports' numbers show that Trump's approval rating has climbed up to 50 percent. Another poll, by Gallup, reflects that 45 percent of respondents believe Trump has lived up to his campaign promises.
But this middle-of-the-road status creates room for number manipulations of all kinds. For example, according to some reports, Trump currently suffers from the lowest approval rating of any of his predecessors in the Oval Office for the same term of nearly 100 days. But looking at Trump's ratings in detail, in comparison to those of his predecessors, a somewhat different story emerges. According to data provided by The American Presidency Project, the times when the US president enjoyed overwhelming approval are long gone. John F. Kennedy, who assumed the presidency in 1961, and his predecessor Dwight Eisenhower (1953-61), were the last to enjoy support above 70% in their first 100 days (83% and 73%, respectively).
Since then, a mild approval of 55 to 65 percent has become the norm, with Bill Clinton hitting the lowest margin of 55 percent after his first 100 days. In fact, Clinton, Barack Obama and Jimmy Carter all saw a 3-percent drop in their inaugural approval ratings 100 days in.
Considering Trump's initial approval was only 45 percent — he's been the only US President elected in the last 60 years to have a rating below the 50 percent threshold on inauguration day — if he manages to meet his 100-day mark with a rating of 50 percent, Trump will have all rights to pat himself on the back for staying in line with both Bushes and Dwight Eisenhower, with their 5-percent gain, and even outrunning Richard Nixon, who only managed to win 3 percent of voters' hearts and minds in his first 100 days.
Trump was eager to retweet Rasmussen's poll figures on Monday.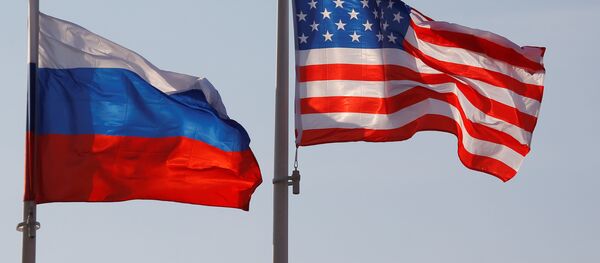 ​He still has a long way to go to outrun Ronald Reagan, with his huge approval gain of 17 percent — from 51 to 68 percent approval — in his first 100 days.
In 1981, the New York Times published a lengthy review of the Gipper's first 100 days, calling him a "president determined to change the tides of history," and asking whether he had the strength to carry out the changes he ran upon.
Clearly, Trump is in a different position today, and has a host of internal political issues on his plate. But the same question, of whether he has what he takes to make good on his campaign promises, remains very much the same.