The first of the jet's overseas deployments, the Green Knights of Marine Fighter Attack Squadron (VMFA) 121 have been carrying out aviation-delivered ground refueling (ADGR) and hot reloads with F-35Bs at the Marine Corps Air Station Iwakuni, Japan.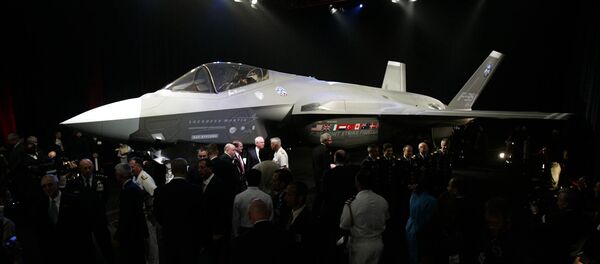 A "hot reload" entails an aircraft receiving a loading ordnance with the engine running and the pilot in the cockpit. A Marine KC-130J Hercules tanker sent fuel directly to the jet during the ADGR exercise, which helped determine how fast a refueling can take place by establishing the flow rate of fuel into the F-35 per minute per gallon. 
The training exercises are designed to test the aircraft's durability in realistic scenarios under difficult conditions, with the ADGR allowing for the F-35 to be refueled by a C-130 aircraft in extreme conditions with no available alternatives. According to the Marines, this is a milestone.
The service also released video showing the internal weapons bay of the F-35 undergoing a hot reload by immobile GBU-32 satellite-guided Joint Direct Attack Munitions that weigh a 1,000 pounds during a hot reload.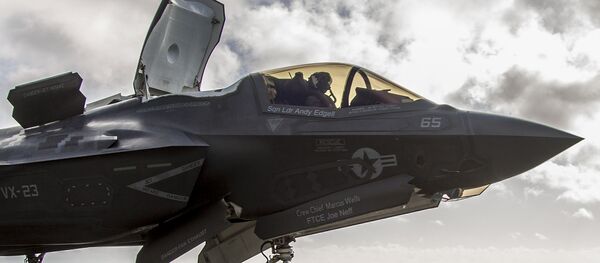 Besides helping to preserve the F-35B from wear and tear, being able to hot reload instead of shutting the aircraft down to refuel can also lower the risk for failure and save time in a combat scenario.
"Little steps like what we did today are moving the entire program along," said Maj. Adam Perlin, an aircraft maintenance officer for VMFA-121 who conducted the hot reload, telling Defense News, "Conducting this training for the first time here in Iwakuni and making sure we get these things right enhances our capabilities as well as the Marine Corps' capabilities as a whole."
Iwakuni currently houses 10 F-35Bs for VMFA-121, with the squadron expected to reach full capacity this summer with the addition of another six craft, bringing the total to 16. In the fall the fleet is set to join the 31st Marine Expeditionary Unit as part of the sea-bound Wasp Amphibious Ready Group.