The rules would apply to detainees appealing their removal from the UK, including "foreign criminals and failed asylum seekers." If enacted, officials claim the measures could speed up roughly 2,000 cases annually and save taxpayers millions. Justice Secretary Liz Truss said it was "vital" foreign nationals who had "no right" to remain in the UK were removed as quickly as possible.
"We must ensure foreign criminals and failed asylum seekers are not exploiting the justice system by attempting to stay in the UK after their claims have been rejected. Our proposals are also better for detainees as it will see their detention time cut," Truss said.
The proposals aim to address a gap in the UK asylum regime created when ministers were forced to scrap similar arrangements following legal challenges. From 2003, the Detained Fast Track (DFT) system was used to accelerate asylum cases — this was dumped July 2015, after the Court of Appeal ruled the system was unlawful due to the speed of the process, coupled with a lack of sufficient safeguards for those making appeals. Since its jettisoning, the UK has had no fast-track process in place.
An assessment of detained asylum cases between August 2015 and March 2016 found it took over 65 calendar days from receipt of the appeal to its determination on average, with some detainees held for over 100 days while their cases were decided. The current average for an appeal determination is around 36 working days. Under the proposals, the time between initial decision and conclusion of an appeal would be capped at between 25 and 28 working days, reducing current averages by a third.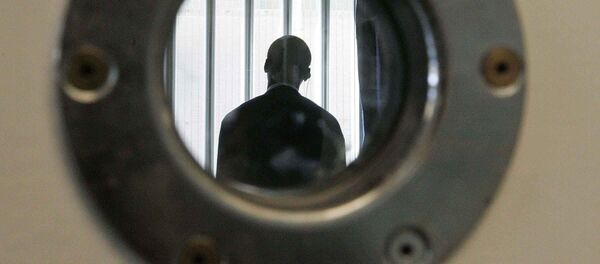 13 February 2017, 15:46 GMT
New safeguards, including a case management review and strengthened powers for judges to decide whether cases can be expedited, would also be introduced if the plans are adopted. The independent Tribunal Procedure Committee (TPC), which sets rules for tribunals, will now consider whether and how the proposals should be implemented.
While the policy is framed in broadly humanitarian terms, many critics allege the UK operates one of the harshest immigration regimes in the Western world. For instance, the Home Office uses a chartered aircraft (private flight) to deport refugees and migrants that have been denied residency or citizenship. One report on the practice, which examined a charter flight to Nigeria and Ghana, documented detainees being kept in handcuffs for unnecessary periods; officers holding detainees by the arm in secure areas, searching people in locations without any privacy, denying detainees the right to privacy when using the toilet and withholding facilities such as pillows, blankets and hot drinks overnight.
Moreover, a report issued by not-for-profit Corporate Watch found outreach teams from leading homelessness charities are directly and indirectly used by immigration officials to capture migrant rough sleepers.