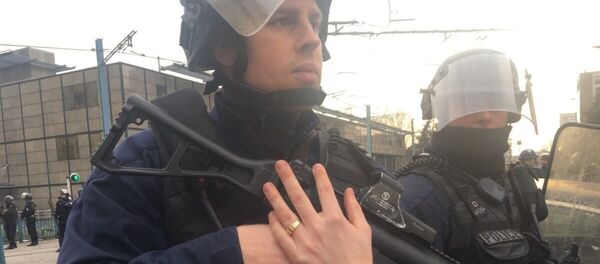 PARIS (Sputnik) — Earlier in the day, French Interior Minister Matthias Fekl confirmed
the detention of two suspects
, who were allegedly planned to carry out terror attacks during election campaign rallies.
According to the LCI television channel, the authorities consider the detainees, aged 24 and 30, to be "extremely radicalized." The media outlet also noted that they had been hunted down for about ten days. Along with the explosive substance, a pistol and machine gun were also found.
The presidential elections in France will be held in two rounds: the first on April 23 and the second on May 7.