MOSCOW (Sputnik) — Former French President Nicolas Sarkozy called on the French on Tuesday to vote for The Republicans' presidential nominee Francois Fillon in the first round of the election scheduled for Sunday.
In his video address published on social media accounts, Sarkozy characterized the upcoming presidential election as the "crossroad" for France.
"He [Fillon] has experience, he has will, he has the plan, which will allow France to ensure the changes after five disastrous year which we have seen, and to avoid the risk of extremes," Sarkozy stressed.
According to the former president, the new French leader will need to deal with the challenges France is currently facing, such as the necessity to lower taxes and burdens on businesses, to manage migration, ensure safety of the citizens and restore the country's authority in the international arena.
"I have worked with Francois Fillon for five years, he was my prime minister, I know that we can trust him," Sarkozy pointed out.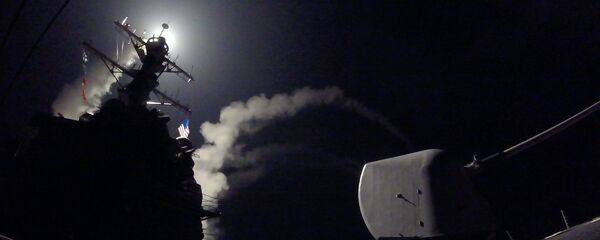 According to the results of Tuesday's survey by Ifop pollster, Fillon is rated third among the presidential candidates, with his chances of winning the first round of the elections standing at 19.5 percent. Independent presidential candidate Emmanuel Macron tops the ratings with 23.5 percent of votes, while far-right National Front party candidate Marine Le Pen has 22.5 percent of votes, and the head of left-wing political movement La France Insoumise (Unsubmissive France) Jean-Luc Melenchon is projected to come out with 19 percent of votes.
The run-off election between the two top candidates is scheduled for May 7.