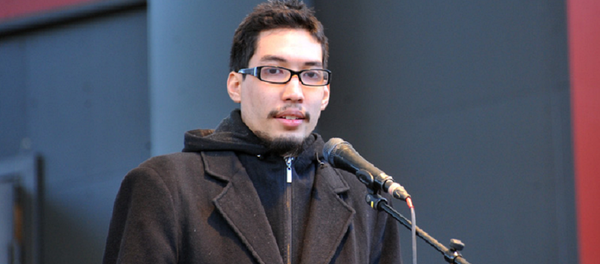 According to a
survey
performed by the pollster SIFO, the Green Party has shed 1.3 percent more of its share of the national vote; with its meager support of only 3.2 percent, it is effectively heading out of parliament, which maintains a threshold of 4 percent. Additionally, public confidence in Green Party leaders Gustav Fridolin and Isabella Lövin has dropped to 16 and 14 percent respectively, another survey by Swedish newspaper
Aftonbladet
and pollster Inizio suggested.
Half of the survey was carried out before the truck attack in Stockholm, and the other half was completed the following week. The outcome of the survey was therefore partly influenced by Greens spokesman Gustav Fridolin, who made a surprising turnaround on the issue of illegal migrants.
In 2012, the Green Party railroaded through a bill which provided undocumented refugees the right to fully or partially tax-funded health care. In the aftermath of the Stockholm truck attack, when it turned out that Uzbek terrorist Rakhmat Akilov had been scheduled for deportation, but remained in Sweden, Greens spokesman Gustav Fridolin said that undocumented refugees should be "sent away" from Sweden.
"These people [illegal immigrants], who shouldn't be in Sweden, have to be removed," Gustav Fridolin told Swedish newspaper Skånska Dagbladet.
The Green Party also insisted that the Swedish Security Service should get money, and supported the electronic tagging of some people, who received expulsion decisions. This runs contrary to the previous commitments of Gustav Fridolin, who built his entire career on advocating free immigration and free welfare for all who come to Sweden. Previously, Fridolin even starred in a video clip to the song "Pinsamt" ("Embarrassing") by the political reggae band Partiet, whose key line was "No one is illegal."
This amazing U-turn has prompted Swedish social media users to sparkle in wit while jeering at Fridolin's "change of coat." One user posted a photo of Fridolin sporting a T-shirt that read "Undocumented migrants finally the right to health care and schooling" adding "…and an ankle bracelet."
​Another user recycled a previous photo of Fridolin making a heart gesture by adding the text "And like this you fasten it around your ankle," referring to the electronic tagging proposed by Fridolin.
​In recent years, the Swedish Green Party has favored the most liberal immigration policy of all the major Swedish parties. In 2015, Sweden's then-Deputy Prime Minister and Green Party leader Åsa Romson notoriously broke down into tears as she announced the government's U-turn over the refugee crisis, as Sweden's welfare system was inundated by tens of thousands of newcomers.