PARIS (Sputnik) — The 75-year-old former diplomat and senior civil servant in the French Ministry of Economy, who is running in his third presidential race since entering into politics in the late 1970s, remains an ardent proponent of space exploration and technological progress, whereas his opponents continue debates on migration and the future of the European Union.
"In space, you need to cooperate with everyone. In the exploration of the moon, France began to draw closer to India. In addition, the European Space Agency is preparing a 'Moon Village' project. The main thing here is to find the famous Helium-3, which could become a basis for other areas: for example, in the process of controlled thermonuclear reaction. One country will be unable to accomplish that alone, it should be a common project for Humanity," Cheminade said in an interview.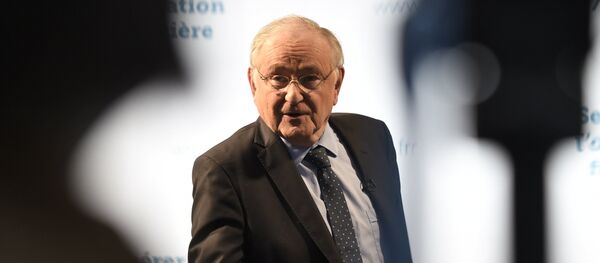 The Helium-3 isotope is thought to be much more abundant in materials found on the Moon's surface than on Earth. It has been suggested as an alternative nuclear fusion fuel to hydrogen, with theoretical Helium-3 plants offering lower operating costs and higher efficiency.
Cheminade's election program features entire sections dedicated to space, industrial policy and the environment. Within his program, the candidate calls for doubling France's contribution to the European Space Agency, developing a heavy space launch vehicle, supporting research into thermonuclear fusion-generated energy and launching of a lunar explorer to prepare for permanent scientific and industrial settlements on the Moon.
The candidate is against ramping down the French nuclear program and advocates the use of the latest nuclear technology developments to build France's economy based on high-tech research and innovation.
"We need a policy, which strives for a brighter future, using technologies of the future: digital technologies, robots, nanotechnologies. This will allow us to produce more, using less raw materials and human resources. Clearly, this will cut jobs but they will be replaced by professions of the future," Cheminade said.
In order to accomplish his ambitious plans, fight unemployment, revive the country's economy and solve social problems, the left-wing Gaullist has proposed to offer government loans for innovative investment, the acquisition of technologies and big projects such as space exploration or the development of Africa.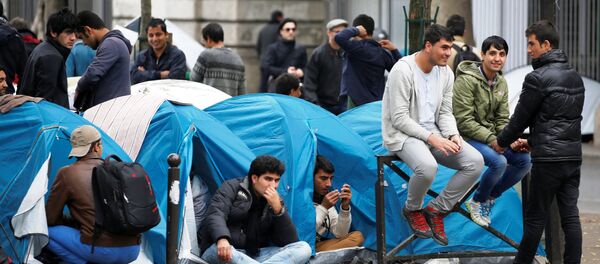 Participating in the third presidential race after winning 0.2 percent in 2012, Cheminade is not seen as a main contender for the French presidency, as the campaign enters its final week.
According to a Monday Ifop poll, centrist Emmanuel Macron is projected to win the race with 23 percent of votes, followed by the National Front party leader Marine Le Pen with 22.5 percent of votes. Head of left-wing political movement La France Insoumise (Unsubmissive France) Jean-Luc Melenchon and The Republicans' nominee Francois Fillon have equal chances of coming in third, and both stand to receive 19.5 percent of votes.
The first round of the French presidential election is scheduled for April 23, while the run-off between the top two contenders will take place on May 7. A total of 11 candidates are taking part in the presidential race, according to the French Constitutional Council's president.