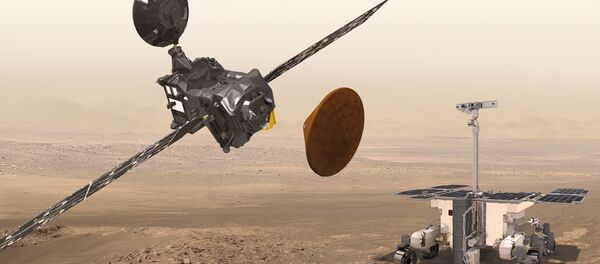 The Natural History Museum (NHM) in Copenhagen has obtained a piece of Mars: it has procured a piece of a famous Martian meteorite, known as "Black Beauty." The NHM acquired a 44-gram piece of the meteorite 7033/34, which landed in the Sahara desert in southern Morocco, for subsequent research. The costly procurement is expected to help the Danish researchers study the Red planet.
"This is very exciting. Black Beauty is very rare and special because it contains small pieces of the original crust of Mars," Martin Bizzarro, the head of the Center for Star and Planet Formation at NHM, told Danish scientific portal Videnskab.dk.
According to Bizzarro, the largest portion of Black Beauty, weighing 44 grams, may shed a new light on how Mars was formed and developed. The Danish researchers hope to be able to finish studying the meteorite by 2019, when it will be made available for exhibition at the NHM.
Buying a piece of Mars isn't cheap. According to Bizzarro, a gram of Black Beauty costs about $10,000, which effectively boosted the price of the Danish procurement to close to half a million dollars. However, the Center for Star and Planet Formation managed to reduce the price by offering an array of meteorites from NHM's own collection in return. In late 2016, Denmark also pledged to invest 350 million DKK ($50mln) in space activities over the next three years in order to help discover new solutions for a better global future.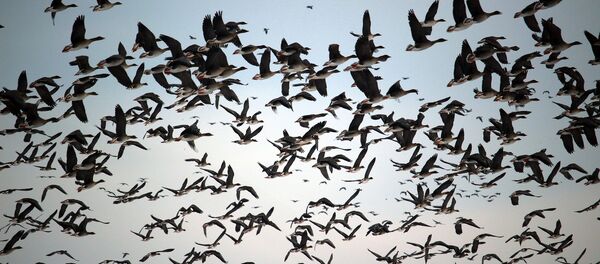 While Black Beauty was discovered in 2011, it took until 2013 for it to be verified as a Martian meteorite. Its age was assessed as about 4.5 billion years old, which effectively makes Black Beauty the second-oldest rock of its kind on Earth. It was nicknamed by an American research team led by Professor Carl Agee of the Institute of Meteoritics at the University of New Mexico. Originally, the meteorite weighed 319.8 grams, but was later divided into smaller pieces. Previously, a bit of Black Beauty was used to map Mars' historical climate.
Today, meteorite-hunting pays well. In recent decades, a whole industry has been built to specialize in hunting meteorites, especially in Africa.
​
Never miss a story again — sign up to our Telegram channel and we'll keep you up to speed!