More than 60 companies had pulled their advertisements from The O'Reilly Factor, the highest-rated show in cable news for the last 16 years, in response to sexual harassment allegations against the host.
"After a thorough and careful review of the allegations, the Company and Bill O'Reilly have agreed that Bill O'Reilly will not be returning to the Fox News channel," a statement from 21st Century Fox read.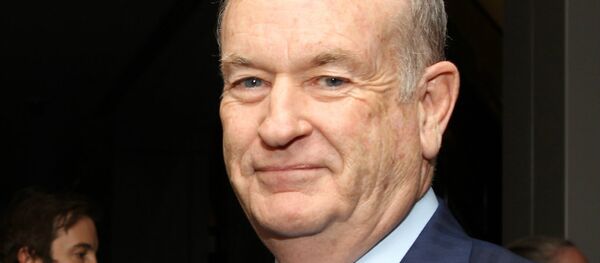 Now, according to a report from New York Magazine, the network is gearing up to replace him by Monday. Their sources report that names being tossed around to replace him include Eric Bolling, Dana Perino and Tucker Carlson. 
Carlson has been a ratings success in his current 9:00 p.m. timeslot, and is rapidly becoming the most popular host at the network.
"The source added that senior executives at other divisions within the Murdoch empire have complained that if O'Reilly's allegations had happened to anyone else at their companies, that person would be gone already," NY Magazine reports.
According to the magazine's sources, Fox News owner Rupert Murdoch had been resisting calls to fire the host, even from his own sons James and Lachlan. Murdoch has reportedly told those close to him that he did not want to fire O'Reilly because he didn't want it to appear that he was forced to do so by The New York Times.
Murdoch's opinion has reportedly been shifting, however, especially after his wife weighed in, siding with their sons.
Earlier this month, the Times revealed that the network and O'Reilly had paid over $13 million in settlements to five women who claimed to have been sexually harassed by the host.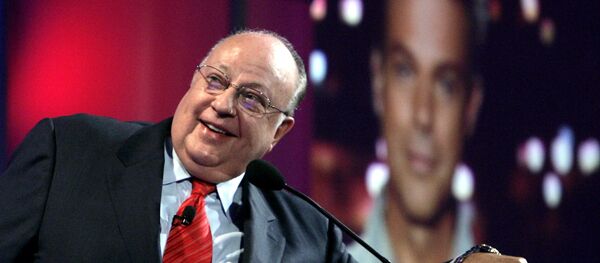 15 February 2017, 23:30 GMT
Following the explosive expose, KFI talk radio host Wendy Walsh, who was a reoccurring guest on The Factor, filed an official complaint with Fox News' misconduct hotline last week, which she recorded and published to YouTube.
Walsh claims that O'Reilly offered to get her a job at the network, but retracted it after she refused to go to his hotel room with him after having dinner at Hotel Bel-Air in Los Angeles in 2013. 
"21st Century Fox investigates all complaints and we have asked the law firm Paul Weiss to continue assisting the company in these serious matters," the company said in a statement Sunday evening.
Paul Weiss is the same law firm that had been hired to investigate the sexual harassment claims against former Fox News CEO Roger Ailes, leading to his resignation days later.
O'Reilly has been on vacation in Italy for the past week.
While he sat in a VIP section during the Pope Francis' weekly general audience, which allowed him to shake the pontiff's hand, the Vatican has stated that there was no official meeting between the religious leader and the former-Fox News host scheduled, nor would there be.
O'Reilly had been very critical of the Pope on his show following remarks about immigration. 
"A person who thinks only about building walls, wherever they may be, and not building bridges, is not Christian," Francis said during the election season.
O'Reilly countered on his show, asserting, "I would suggest to Pope Francis that millions of Americans have been harmed economically by our immigration system, which desperately needs reform. I think I could persuade the pope that providing protection and enforcing settled law is certainly not un-Christian."