The German newspaper Die Welt has published a controversial article comparing the high level of support for Turkish President Erdogan's constitutional referendum among Turks in Germany, with the support of Sudeten Germans for Hitler in the 1930s.
"Almost two-thirds of Turkish voters in Germany voted for Erdogan's plan, even though it threatens to further curtail democracy in their homeland. In some respects, events resemble an election in 1935," historian Sven Felix Kellerhoff wrote.
​"Two-thirds of voters voted for a foreign dictator, who has eliminated the opposition in his own country and brought the media into line. They did that even though they live in a functioning state of law and are under no pressure from the government there."
"This is not about the outcome of the referendum on a new constitution for Turkey, which according to official figures, 63 percent of Turkish voters in Germany voted for. Rather, it is about parliamentary elections in the Czechoslovak Republic on 19 May 1935 when 68 per cent of Sudeten Germans, i.e. the culturally Germanized inhabitants of the Czech regions bordering with Germany and Austria, voted for Conrad Henlein's Sudeten German Party (SDP)."
There were three million Germans living in the Sudetenland, the northern and western parts of Czechoslovakia, after the collapse of the Habsburg Empire at the end of the First World War.
In the interwar period, several political parties emerged which claimed to represent Germans who were disillusioned at their loss of political and economic influence in the new state of Czechoslovakia.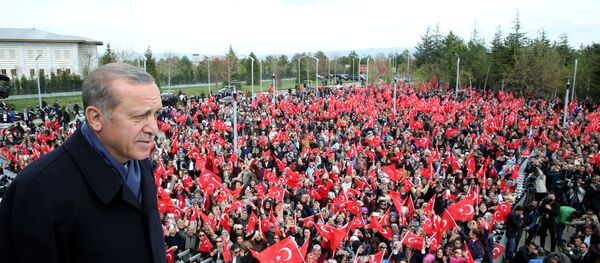 The most successful of them was the Sudeten German Party, which was formed in 1933 and received massive support from the
German Nazi party
. Its leader Conrad Henlein went on to demand the union of the Sudetenland with Germany in 1938.
According to Kellerhoff, Sudeten Germans had little to complain about, but still supported Hitler's puppet party in their droves thanks to a successful propaganda campaign.
"The Sudeten Germans were a minority in an ethnically fragmented country. Nevertheless, Czechoslovakia was undoubtedly a democratic state with a political opposition, functioning media and independent courts."
"On the other side of the border, in Germany in 1935 there was already nothing like that. After the Reichstag fire on February 27, 1933, which the Nazis had nothing to do with but exploited perfectly, the seemingly stable supports of the Weimar Republic were swept away: radio and newspapers were forced under the command of Joseph Goebbels, in record time the courts were brought into line with the government, the opposition was expelled or imprisoned."
"All this was known to the electorate of Sudeten Germans – and in 1935 two-thirds of them still voted for the SDP. The Sudeten German Social Democrats reached just 17 percent, the Christian Conservatives less than ten percent," Kellerhoff wrote.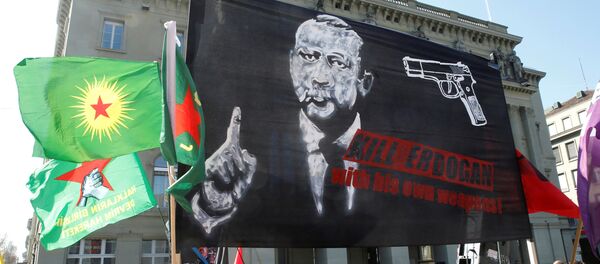 The comparison between Sudeten Germans' support for Hitler's Germany and the support for Erdogan's government shown by Turks living in Germany resulted in some criticism from readers of Die Welt, who said the comparison was unfair.
"Mr. Kellerhoff, this comparison is really inappropriate," wrote one, while another accused the author of "comparing apples and oranges."
However, some commentators said they thought it was a fitting comparison.
"Current developments in Turkey are justifiably troubling for us and also remind us of the destructive processes of our terrible past, which should never be repeated anywhere," Facebook user Ralf Weber wrote.
For his part, Facebook user Thomas Bonk said that "people don't learn."
"We should make it easy for Turkey. The best thing to do is to close the door, forget and wait a while. When we look at the country again in a few years, we will see something that looks like our country in 1936. Imprisoned political opponents, people who don't dare open their mouths and a country in ruins," Bonk wrote.