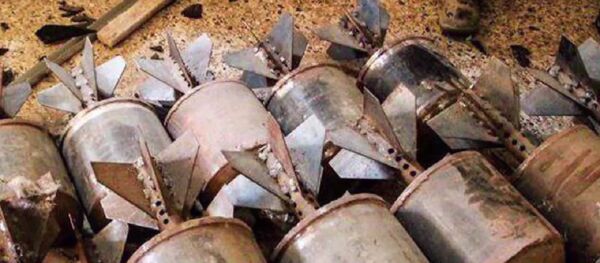 WASHINGTON (Sputnik) — An Iraqi outpost with US and Australian military advisers in western Mosul was hit with an ineffective "low grade" mustard agent by Daesh forces on Sunday, CBS News reported.
"The White House assumption that only the Syrian government could have used chemical weapons is false," Phil Giraldi, a former CIA case officer and US Army intelligence officer, said on Wednesday.
This attack is consistent with an established pattern of the use of poison gas by both Daesh and Nusra Front, the Syrian franchise of al-Qaeda, going back at least four years, Giraldi recalled.
"There have been a number of instances where the Islamic State or Nusra Front have used chemicals, including 2013 at Goutha and the most recent episode in Iraq," he said.
US investigative reporter Seymour Hersh had had uncovered evidence that more sophisticated poison gases, including Sarin, detonated in the Syrian village of Khan Shaykhun on April 4, may have been supplied by Turkish intelligence to Daesh, Giraldi recalled.
"According to Seymour Hersh, rebels in Syria may also have obtained more sophisticated chemical agents to include Sarin from the Turkish intelligence service but chlorine and mustard gas are relatively easy to produce as is gas from phosphorogenic sources such as fertilizer," he said.
Giraldi predicted that President Donald Trump's rash action in immediately blaming the Khan Shaykhun attack on the Syrian government and then attacking Syria with cruise missiles could only serve to encourage the Islamic State to use the tactic again, knowing that Damascus was likely to be blamed for it.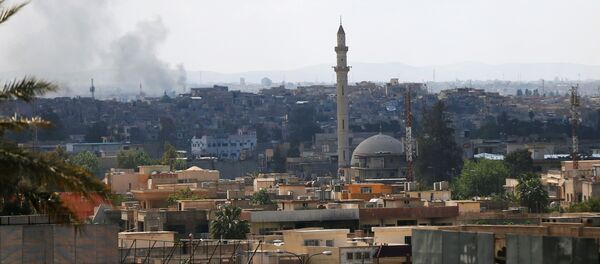 "One might expect that the Islamic State will continue to use chemical weapons in situations where it can plausibly be blamed on the Syrian government," he warned.
The US government needed to focus on its stated primary purpose of destroying the Islamic State and work closely with Russia and Syria to do so, Giraldi advised.
"The only solution is to support the Syrian Army in its efforts to defeat and eliminate the Nusrah Front and Islamic State," he added.
However, to achieve this, effective ground forces were necessary as the use of air strikes either by manned bombers or unmanned aerial vehicles or drones alone could not complete the task, Giraldi cautioned.
"Cruise weapons or drones cannot accomplish what infantry on the ground can do," he said.
Philip Giraldi is executive director of the Council for the National Interest, a group that advocates more even-handed US government policies in the Middle East.