MOSCOW (Sputnik) — According to media reports, on Tuesday, Israel's State Comptroller Joseph Shapira said in his report that Netanyahu, then-Defense Minister Moshe Ya'alon and a few other chief security officials did not consider diplomatic action and that the 2014 Gaza war could be avoided.
"We tried in every way we could to avoid the war," Netanyahu was quoted as saying by the Haaretz newspaper.
The prime minister reportedly said that avoiding escalation was "not so simple."
"As far I'm concerned, the option of reaching an a diplomatic agreement with Hamas is just strange … There is no diplomatic alternative with Hamas as long as it is dedicated to our destruction," Netanyahu was quoted as saying.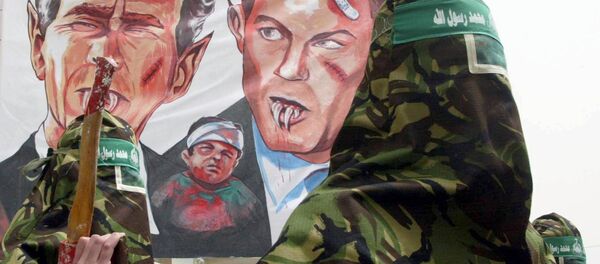 Israel launched a military operation against Hamas-ruled Gaza Strip in July 2014, following the kidnapping and murder of three Israeli teenagers in West Bank.
Gaza Strip is a small territory on the Mediterranean Sea coast, claimed by Palestine and controlled by the Hamas movement.