MOSCOW (Sputnik) — The OPCW Executive Council convened earlier in the day to discuss the ongoing fact-finding mission (FFM) taking place in the wake of an alleged chemical attack in Syria's Idlib earlier this month. The organization's full-fledged investigation into who is responsible for the attack can only take place once the fact-finding mission establishes that the attack indeed took place.
"The results of these analyses from four OPCW designated laboratories indicate exposure to Sarin or a Sarin like substance. While further details of the laboratory analyses will follow, the analytical results already obtained are incontrovertible," Uzumcu was quoted as saying in an OPCW statement.
The FFM is continuing to gather evidence and staff are prepared to go to Khan Sheikhun once the security situation is acceptable, the statement said.
"In the meantime, the Fact-Finding Mission is continuing with interviews, evidence management and sample acquisition. The Director-General reported that an FFM team is ready to deploy to Khan Sheikhun should the security situation permit," the statement said.
On Thursday, Uzumcu said the organization could complete its fact-checking of the alleged use of chemical weapons in Syria within the next three weeks and urged OPCW member states offer any available information to the investigation.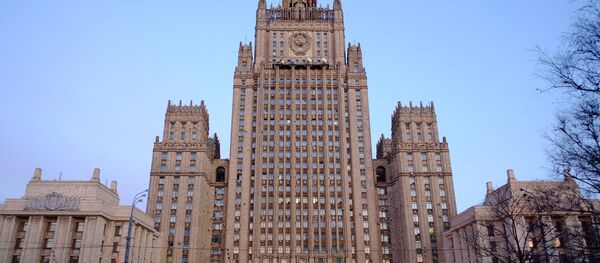 On April 4, the National Coalition for Syrian Revolutionary and Opposition Forces blamed the Syrian government for an alleged chemical weapons attack in Khan Shaykhun. Damascus denied any involvement in the Idlib incident, while the Syrian army said it does not possess chemical weapons. Western powers rushed to condemn Damascus, while Russia insisted on a proper investigation and said the incident was likely the result of
an airstrike on a militant weapons cache
rather than a deliberate attack.
Last Wednesday, Russian Foreign Minsiter Sergei Lavrov said Moscow was using its relations with Damascus to encourage the Syrian government to fully cooperate with the OPCW which announced in January 2016 that it had destroyed Syria's chemical weapons arsenal in accordance with an agreement reached after the 2013 Ghouta attack.