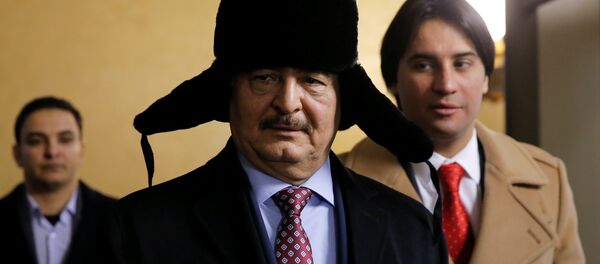 MOSCOW (Sputnik)
–
On Tuesday, Russian Deputy Foreign Minister Mikhail Bogdanov met in Moscow with a delegation of officials from Libya's city of Misrata.
"The Russian side stressed the necessity to establish inclusive intra-Libyan dialogue with involvement of representatives of main political forces, tribal groups and the country's regions in order to create nationwide power structures, including army and police that are ready to ensure security and order and to resist terrorist threats in an effective way. In this context, Moscow has reaffirmed its readiness to work closely with all the Libyan sides on behalf of the solutions [to the conflict] that would be mutually acceptable," the statement said.
The Russian Foreign Ministry added that the solutions should lay the groundwork for Libya's unity and further sustainable development as a sovereign and independent state, friendly to Russia.
Different territories of Libya are controlled by various authorities. The eastern part of the crisis-torn state is governed by its parliament, with headquarters in the city of Tobruk. The parliament is backed by the Libyan National Army led by Gen. Khalifa Haftar. At the same time, the Government of National Accord operates in the country's west and is headquartered in Tripoli.
Never miss a story again — sign up to our Telegram channel and we'll keep you up to speed!