In a Tuesday statement the country's Antiquities Ministry reported that the treasures were found in the Draa Abul Nagaa necropolis near the Valley of the Kings, where royalty like Tutankhamun and Hathshepsut are buried, and that they belonged to a judge named Userhat.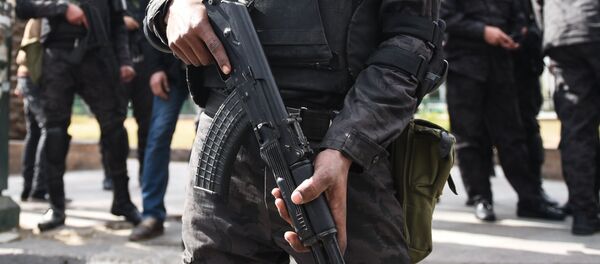 During the 21st Dynasty about 3,000 years ago, the tomb was reopened so that small carved figurines called ushabti could be put in place to assist the nobleman in the afterlife, as was the custom, and to protect him against tomb robbers.
Antiquities Minister Khaled el-Enany said, "It was a surprise how much was being displayed inside … We found a large number of ushabti, more than 1,000 of them. This is an important discovery."
There was an open courtyard in the tomb that led to two great halls, one containing six coffins and another containing four.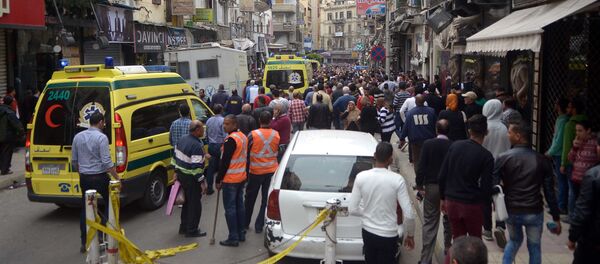 The sarcophagi feature the faces of the deceased outlined in black, green, yellow, red and blue.
For the most part, the coffins were quite well preserved.
Mostafa Waziri, who heads the archaeological site, said the age of the tomb was determined by the drawings on the ceiling, saying, "The corridor of the tomb leads into an inner chamber where a cachette of sarcophagi is found … It's evident that someone with a conscience, the priests or a high-profile government official… made an opening to the chambers, and they put the coffins there."
Scientists also say there is evidence suggesting that more mummies could be discovered later.
The ministry wrote in a Facebook post, "Inside the rectangular hall, a well-preserved wooden coffin, decorated with colored scenes, was unearthed and a nine metres deep shaft was uncovered. Inside the shaft, the mission has located two rooms; one on the eastern side where a collection of ushabti figurines, wooden masks and a handle of a sarcophagus lid was unearthed. The second one is located on the western side but did not completely excavated yet."