MOSCOW (Sputnik) — The Uganda Peoples' Defense Forces (UPDF) said Wednesday they started the withdrawal of its servicemen involved in the operations against the militants of Lord's Resistance Army (LRA) from the Central African Republic (CAR) due to the achievement of its mission.
"[LRA leader] Joseph Kony with less than 100 armed fighters is now weak and ineffective. He no longer poses any significant threat to Uganda's security and Northern Uganda in particular… The future for stability in CAR now lies on the shoulders of its Government," the UPDF said in a  statement as quoted by the New Vision news outlet.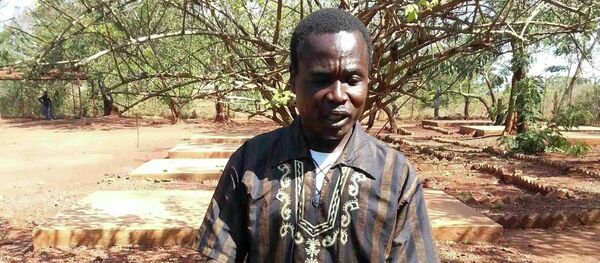 17 January 2015, 11:58 GMT
According to the African Union Peace and Security Department, LAR, since its foundation in 1987, has been intimidating civilians through killings, abductions, mutilations and sexual enslavement, and has become a cause of internal displacement of about 416,000 civilians and refugees in CAR, northern Uganda, South Sudan and the Democratic Republic of Congo (DRC).
In 2013, the African Union, international organization promoting cooperation among the independent nations of Africa, started the military operation under the code name "Operation Monsoon" against the LRA. The Ugandan troops have been carrying out the operation as part of the Regional Task Force alongside the militaries of South Sudan, the DRC and the CAR.