In his inauguration speech, Trump declared that his vision of America was a nation that followed "two simple rules: Buy American and hire American." This policy, described as an "economic nationalist agenda" by White House Chief Strategist Steve Bannon during February's Conservative Political Action Conference (CPAC,) has been supported by executive orders such as the one signed by Trump on Tuesday.
That order, meant to "maximize… the use of goods, products, and materials produced in the United States" as well as to "rigorously enforce and administer the laws governing entry into the United States of workers from abroad," was more of a call for a change in mindset than a specific policy alteration.  
It demanded the heads of "all [federal] agencies" to "develop and propose policies… to ensure that… Federal financial assistance awards and Federal procurements maximize the use of materials produced in the United States" within 150 days of the passing of the order.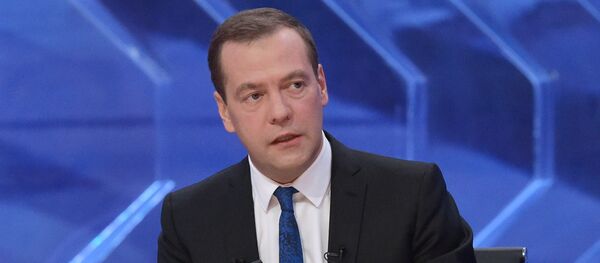 The order made only one mention of the military: in the passage calling for a maximization of "goods, products, and materials produced in the United States," which was to be done "in order to promote economic and national security and to help stimulate economic growth, create good jobs at decent wages, strengthen our middle class, and support the American manufacturing and defense industrial bases. [emphasis added]"
But some analysts are skeptical – or openly critical – of the veracity of that claim. "America cannot apply Buy America provisions on a widescale basis and buy the best weapons, no matter how much President Trump and his team may feel otherwise. It's a simple as that," wrote Breaking Defense editor and former Pentagon correspondent for Military.com Colin Clark.
Clark pointed to the "Report of the Defense Science Board Task Force on Globalization and Security," commissioned by the Department of Defense (DoD) in 1999 and written by former Defense Undersecretary for Research and Engineering Donald Hicks.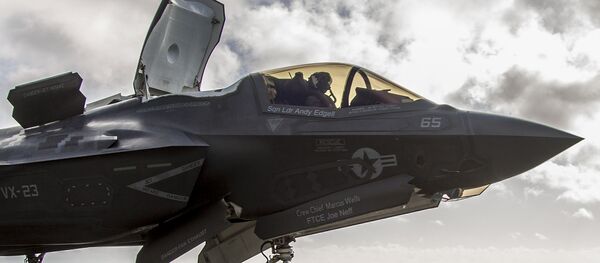 "DoD once depended upon, and could afford to sustain, a dedicated domestic industrial base for the development, production and provision of its equipment and services," Hicks wrote. "Today, the 'US defense industrial base' no longer exists in its Cold War form. Instead, DoD now is supported by a broader, less defense-intensive industrial base that is becoming increasingly international in character."
"Globalization of the US defense sector… has myriad potential benefits for DoD, including: increased access to offshore technology, capital and skilled labor;  increased industrial competition (helping to drive down costs and spark innovation); increased pace of modernization through developmental burden-sharing; enhanced US-European interoperability and the narrowing of the US-European technological gap; a strengthened NATO industrial underpinning; a coalescing of NATO political-military interests via mutual industrial dependency; and  the avoidance of protectionist, arch-competitive 'Fortress Europe-Fortress America' defense trade blocs that could serve to widen the U.S.-European military-technological gap and weaken overall NATO integrity."
That was nearly 20 years ago, and globalization has only continued to entrench itself in the US defense industry since then. "The global nature of America's defense industrial base is the bedrock on which President Trump's move to consider applying Buy America provisions to the Defense Department will probably crack," wrote Clark.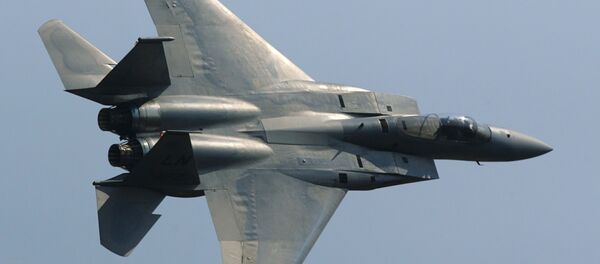 The United States passed the Buy American Act (BAA) in 1933, which required the US government to prefer the purchase of US-made products – but BAA has frequently been waived since then to organize beneficial trade agreements with close US allies such as Canada and Israel. 
Frequently, these exceptions extend to defense, such as the Memorandum of Understanding between Australia, Denmark, Italy, Holland, Norway, Turkey, the UK and the US regarding the construction of the F-35 Joint Strike Fighter jet series (all the nations listed provide some component of the plane.)
Besides potential damage to the capabilities of the American military, some have pointed out that Buy American may have the opposite intended effect on the defense sector. Virtually all American defense contractors also make and sell weapons for foreign militaries – and the loss of those foreign contracts could cut sharply into their bottom lines. 
Jeff Bialos, former Deputy Undersecretary of Defense for Industrial Policy, told Defense News that such a policy could cause American defense contractors to cut American jobs.
At this time, the Department of Defense has yet to illustrate its plan to comply with the executive order, and how it will affect the awarding of US military contracts.