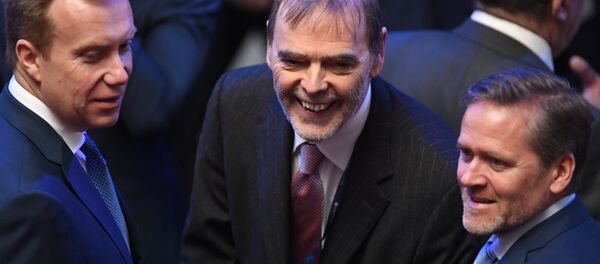 MOSCOW (Sputnik)
–
The 17th meeting of the Russian-Norwegian Commission for Economic, Industrial, Scientific and Technical Cooperation will be chaired by Russian Minister of Natural Resources and Environment Sergei Donskoi and Norwegian Minister of Trade and Industry Monica Maland.
The two sides are set to discuss the economic situation in Russia and Norway, the legal framework for bilateral cooperation, and prospects for interregional and cross-border cooperation.
The volume of bilateral trade between Norway and Russia has been reduced due to the European Union's sanctions imposed over Moscow's alleged interference in the Ukrainian crisis in August 2014, denied by the Russian side, and Russia's embargo on certain EU imports.
However, Moscow and Oslo maintain the bilateral and regional cooperation in areas not covered by the restrictive measures with the total bilateral trade amounting to $1.4 billion in 2016, compared with $3 billion in 2013.
Never miss a story again — sign up to our Telegram channel and we'll keep you up to speed!