"The Supreme Court has ruled to sustain the claim of Russia's Ministry of Justice and deem the 'Administrative Center of Jehovah's Witnesses in Russia' organization extremist, eliminate it and ban its activity in Russia," the judge Yuri Ivanenko ruled.
Earlier, the Russian Ministry of Justice applied for an order to shut down the organization's national headquarters near St. Petersburg.
"The property of the 'Jehovah's Witnesses' organization is to be confiscated to the state revenue," the judge Yuri Ivanenko said.
Following the ruling, the representatives of the organization said that the group will appeal against the court's decision, stressing that the organization is prepared to take the case to the European Court of Human Rights.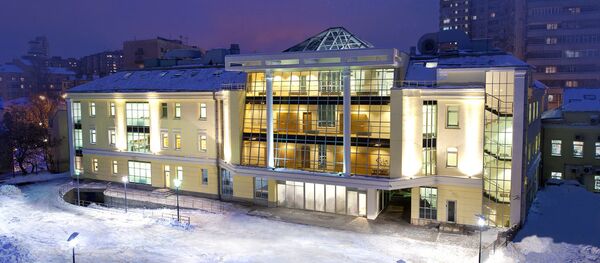 23 November 2015, 14:41 GMT
The judicial ruling has not yet taken legal effect. Should the organization lodge an appeal, the ruling will come into legal force when the appellate resolution is announced. Otherwise, the ruling will become final within 30 days.
In March, the activities of the Administrative Center of Jehovah's Witnesses in Russia – the largest Jehovah's Witnesses group in the country, with some 175,000 adherents, were suspended by the authorities.
According to the Justice Ministry, the suspension came as a result of the group conducting "extremist activity."