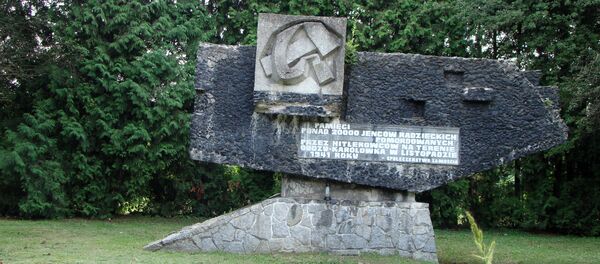 14 February 2017, 15:25 GMT
The Serbian parliament is expected to make a spate of decisions on renaming the streets, squares and parks of Belgrade during its session scheduled for April 20.
Among other items, the MPs are expected to agree on putting up a monument in the Serbian capital to the outstanding Soviet cosmonaut Yury Gagarin.
In an interview with Sputnik Serbia, Belgrade city manager Goran Vesic said that "Gagarin became the first man in space, and humanity has an outstanding debt to him. The idea to erect a monument to Gagarin in Belgrade just makes sense." 
Touching upon the Serbian MPs' plans to rename a Belgrade park in honor of Russia's Alexandrov Military Song and Dance Ensemble, Vesic recalled that the renowned musicians held many sold-out concerts in Belgrade and performed, among other things, Serbian songs.
64 members of the Alexandrov military choir were killed in a plane crash near the Russian Black Sea Resort of Sochi on December 25, 2016.
The tragedy occurred as the musicians were on their way to Syria to give a New Year performance for residents of Aleppo after the city's recapture from terrorists.
"The tragedy that occurred with the Alexandrov military choir prompted Serbian Culture Minister Vladan Vukosavljevic to propose renaming the Devojacki park, in which the monument to Russain Tsar Nicholas II is located, into the Alexandrov Military Ensemble Park," Vusic said.

30 August 2016, 21:20 GMT
He expressed hope that "the new members of the ensemble will come to Belgrade this year, and this visit will draw additional attention to the park," Vesis said.
Also, the map of Belgrade is expected to include Nicholas Hartwig Street, which will be named after a person who took a very active part in Serbia's social life.
Vesic recalled that Hartwig, who was appointed Russian Ambassador to Belgrade in 1909, was a friend of then-Serbian Prime Minister Nikola Pasic, and as such a friend of Serbia.
"Hartwig died on July 10, 1914 from a sudden heart attack after meeting with the Austrian ambassador, who confirmed that Austria-Hungary declared war on Serbia. The way Hartwig died shows exactly how profoundly he cared about the future of Serbia," Vesic said.
He added that "Hartwig helped Serbia during the Balkan wars, and that his death was a great loss not only for Russia, but for our country."
"I think that it is only natural that Belgrade Street will be named after Hartwig," Vesic said.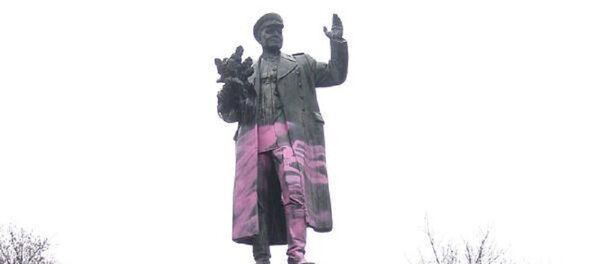 20 January 2017, 11:23 GMT
According to him, after the death of the Russian diplomat the Serbian parliament decided to rename the Belgrade Street to Hartwig Street, but the war prevented these plans from being implemented.
Still, in 1930 the street was renamed only to again get the old name after German invaders entered Belgrade in 1943.
Interestingly, Hartwig Street, part of Dubljanska Street in the Vracar neighborhood, will end with an intersection with the already existing Maxim Gorky Street named after the prominent Russian and Soviet writer.
Never miss a story again — sign up to our Telegram channel and we'll keep you up to speed!