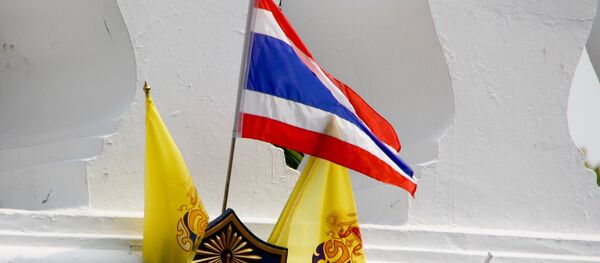 BANGKOK (Sputnik)
–
A series of 18 synchronized attacks on Thai police and security forces occurred in southern provinces of Narathiwat, Pattani and Songkhla on Wednesday between 7:00-10:30 p.m. local time (12:00-15:30 GMT). In most cases, the militants threw hand grenades at police stations from passing motorcycles, according to Channel 3 state broadcaster.
One of the attacks targeted a police station in Narathiwat province, resulting in two policemen becoming injured from a grenade explosion.
The local police believe that the attacks were committed by members of Muslim separatist movements operating in those provinces.
Thailand's southern-most Narathiwat, Yala and Pattani provinces are majority-Malay and predominantly Muslim, while the rest of the state's provinces are mostly populated by Buddhists.
The southern region has seen low-level insurgency since the 1940s, but the violence escalated in the early 2000s, claiming 6,500 lives over the course of more than ten years. The provinces have been in a state of emergency since 2004 due to activities of the separatists, who want to restore the formerly semi-independent Sultanate of Pattani.