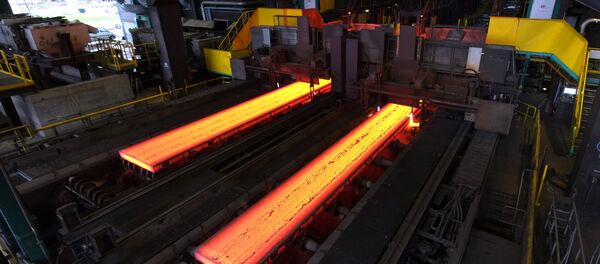 WASHINGTON (Sputnik) — Politico reported on Wednesday, citing unnamed sources, that Trump is expected to sign an executive order directing the Commerce Department to investigate if certain steel imports into the United States should be blocked as a national security threat.
Trump's executive order would order Commerce Secretary Wilbur Ross to launch an investigation under a US trade law provision requiring him to report in 270 days whether a specific product is being imported in sufficient quantities that threaten national security, the report stated.
China's ability to produce excess steel is seen as a long-term threat to the US steel industry, the report added.
It's unclear if the executive order will target any particular countries, the report stated.