The war took the lives of many winning stallions and those who survived were stolen to be sold on the black market.
However, now the members of the club are dreaming of reviving the once-famous stud farm.
"There were about 180 Arabian stallions registered by the international organization living here. The cheapest one cost $330,000 and the prices reached $1 million to even $2 million," the chairman of the equestrian club Duad Neil said.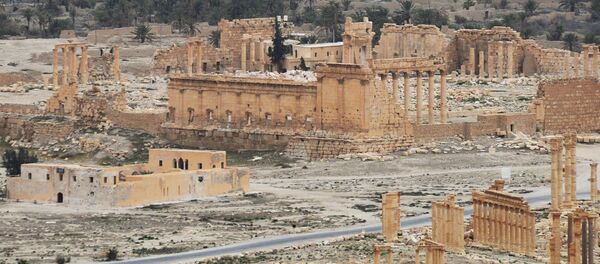 He further said that when the fighting broke out the militants stole almost all of the stallions.
"I am very sad because this is our cultural heritage, this is our pride," Neil said.
According to the chairman the militants attacked very suddenly and there was no time to evacuate the animals.
"I was right here when a missile fell and four thoroughbred horses died on the spot, one of them was a multiple champion of Syria. Many horses were injured but we always treated them and tried to hide them from missile attacks of the militants, who did not spare people or animals," a member of the club, Muhammad Naban, said.
Still, the employees of the equestrian club managed to save part of the herd. Twenty horses were taken to the western part of Aleppo, which was under the control of the Syrian army.
Each thoroughbred horse has a rich pedigree. It also has more documents than an ordinary person.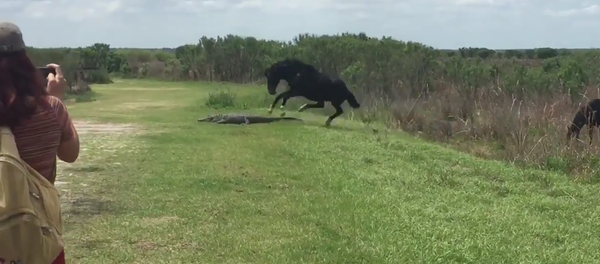 The documents indicate the ancestors of the horse and the prizes won during various races. The documented information on the stallion's ancestry can go back a hundred years.
Such pedigree horses can gallop 120 kilometers without stopping. But then again, in order to stay in good shape, the animals need to train daily, so the trainings on this racetrack never stopped. Even in the midst of the fighting.
"We were training in very difficult conditions – missiles were falling. I got wounded from a shell during training, a fragment hit my head and there is a platinum plate in my skull now. The doctors said that I shouldn't practice equestrian sports now but I continue to train," Mustafa Naulu, another member of the club, said.
Currently, the main task of the club is to preserve and revive a unique breed. It aims to create all the required conditions, so that the two dozen surviving Arabian horses set the stage for a new, distinct Syrian dynasty.