One interesting fact is that the 32-page illustrated report mentions Russia 410 times, much more often that Latvia itself (368 mentions). Nevertheless, there is no real conflict between Russia and Latvia and Moscow hasn't issued any threats or ultimatums.
The document concludes that in 2017, the situation is expected to be no less tense. As a result, the report recommends boosting Latvia's defense capability, including increasing military spending.
Of course, this may be an isolated case, but it sheds light on the broader situation and explains "why Europe and the United States are going crazy over Russia's aggression and the need to counter it," Russian political commentator and journalist Viktor Marakhovksy wrote in an op-ed for Sputnik.
The author noted that in fact the Latvian Security Police have some 150 personnel and this is indicative of the country's actual ability to thwart "Russia's imaginary aggression."
Let's take another outstanding example, this time from Latvia's neighbor Lithuania. Earlier in April, the country's security forces took part in an exercise, practicing an invasion in which "little green men" wearing unmarked camouflage tried to take control of a border post and a police department.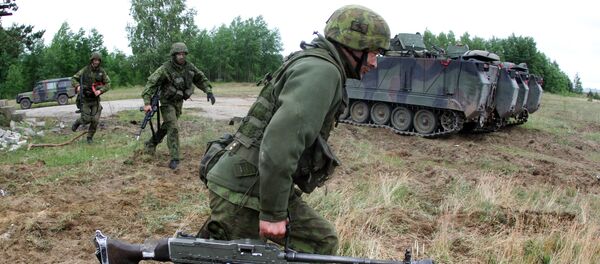 However, this attempt to whip up fear of a Russian invasion in Lithuania was a disappointment for the authorities after local residents paid no attention to the operation.
"The real price of this defense hysteria is clear. But nevertheless there is a continuous increase in unveiling money for defense against the Russians. The case of the Baltics is anecdotic but typical. The same is also taking place in other European countries," Marakhovksy wrote.
For example, Poland has been ramping up defense spending since 2014. In late-March, Polish Defense Minister Antoni Macierewicz said that Poland will sign a $7.5-billion agreement on the purchase of eight US Patriot surface-to-air missile systems before the end of this year. Each missile costs $3.5 million and installation costs total $4 million. At the same time, the Patriot system is ageing and its real capability of defeating, for example, Russia's advanced weapons is questionable.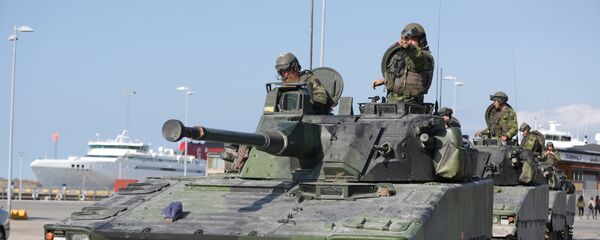 German defense spending has also been on the rise. Thus far, Berlin's military budget has increased €2.7 billion ($2.9 billion) since the period before Russia-West relations soured. Recently, German Chancellor Angela Merkel told United States President Donald Trump that Berlin would increase military spending to two percent of GDP. Berlin will also focus on countering "Russia's soft power" and fake news.
In late-2016, Sweden re-established its military presence on its largest Baltic island, Gotland, which was previously described as a possible gateway for "Russian aggression." In March, Supreme Commander of the Swedish Armed Forces Micael Bydén, said an additional $718 million, or a 15 percent budget boost, was needed to increase the country's military capability in the coming years.
To a varying extent, similar things are taking place in other European countries, except for Hungary. The country has the smallest military budget in Eastern Europe (0.95 percent of GDP). Budapest said it would increase defense spending to the required two percent of GDP, but only in nine years.
According to Marakhovksy, the European Union regards Hungary as "the black sheep in the family" and Prime Minister Viktor Orban has been labelled as anti-liberal and a man who "understands" Russian President Vladimir Putin. The main reason, according to the author, is that Hungary is not involved in inflating "hysteria over Russia's aggression."
Marakhovksy underscored that this hysteria coexists with a sober evaluation of the defense capabilities of many European countries.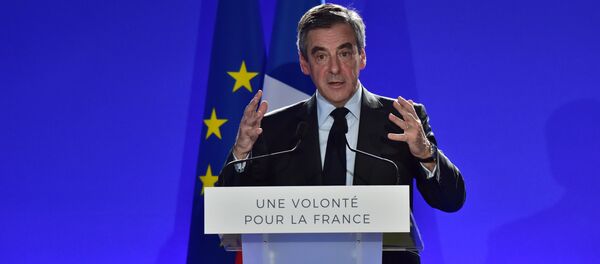 For instance, commenting on the current state of the Swedish Armed Forces, former Supreme Commander Sverker Goransson claimed that his nation would be able to defend itself "for one week at best." Meanwhile, the German newspaper Die Zeit reported that the current size of the Bundeswehr is at its lowest in history and there are serious doubts regarding its capability.
"Of course, such coexistences between two parallel universes breed troubles. If it is clear that you cannot defend yourself from 'Russian aggressionb' it is much more difficult to receive money for defense. However, in recent years, a new argument has emerged and it is called hybrid aggression," the journalist pointed out.
He continued: "Everyone in Europe is now obsessed with it because it is one thing to ask for money to counter imaginary Russian spies and tanks and it is another thing to defend from hybrid aggression. Everything can be translated as hybrid aggression, from comedy festivals to tours by Russian artists."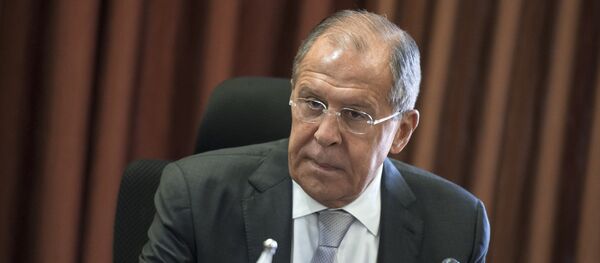 According to Marakhovksy, Russia's soft power now dominates the defense agenda in Europe, while no one even bothers asking: why would Russia need to invade the Baltics, Sweden or Poland.
"In reality, the fight against an imaginary enemy can only be imaginary. This is why a lot of money is spent to produce report based on analysis of Facebook posts, with images and infographics, which no one would read," the author noted.
"No one is interested in reality, except for financial realities. But in this case, escape from reality has rather positive consequences. They may fight imaginary aggression as much as they like and even gain imaginary victories," Marakhovksy concluded.
Never miss a story again — sign up to our Telegram channel and we'll keep you up to speed!