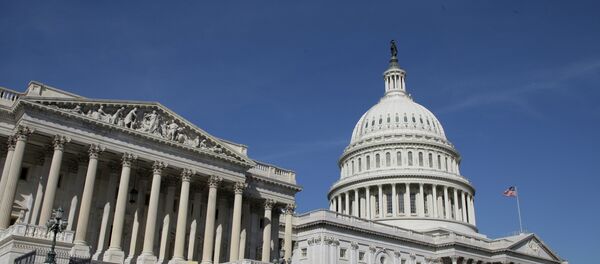 WASHINGTON (Sputnik) — The United States will not exempt oil company ExxonMobil from Russian sanctions, Treasury Secretary Steven Mnuchin said in a statement on Friday.
"In consultation with President Donald J. Trump, the Treasury Department will not be issuing waivers to US companies, including Exxon, authorizing drilling prohibited by current Russian sanctions," Mnuchin stated.
On Tuesday, The Wall Street Journal reported that ExxonMobil applied for a sanctions waiver to resume business with the Russian oil giant Rosneft.
The two companies signed a joint venture worth hundreds of billions of dollars in 2012 when Secretary of State Rex Tillerson was Exxon's CEO.
US lawmakers in both major political parties in the United States had called for the waiver to be denied.