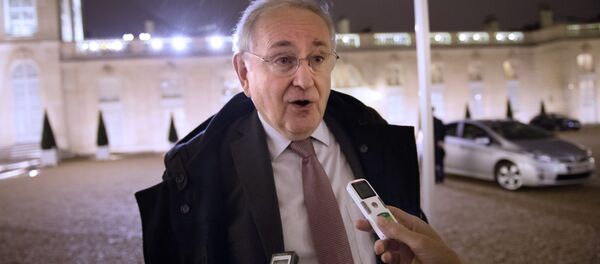 French independent candidate Emmanuel Macron remains in front in the first round of the French presidential election.
"From Washington to Moscow, I shall come up with a diplomatic initiative to prepare the conditions for the establishment of an international coalition against Islamist terrorism," Fillon said.
The level of support for both The Republicans' nominee Francois Fillon and far-left hopeful Jean-Luc Melenchon has not changed since last Thursday, standing at 20 percent and 19 percent respectively.
In the second round of the election, the voting intentions for both Macron and Le Pen, when compared to last Thursday's projections, have not changed. The independent candidate is expected to beat the National Front leader 67 percent to 33 percent. In case if Fillon reaches the second round, he is projected beating Le Pen 59 to 41 percent respectively.