MOSCOW (Sputnik) — According to Odoxa poll, the second most fearsome duel would be the one between left-wing Jean-Luc Melenchon and Le Pen. chosen by 38 percent of the respondents, while one of the most likely option for the run-off, independent Emmanuel Macron against Le Pen scares 19 percent and is, therefore, in the third place.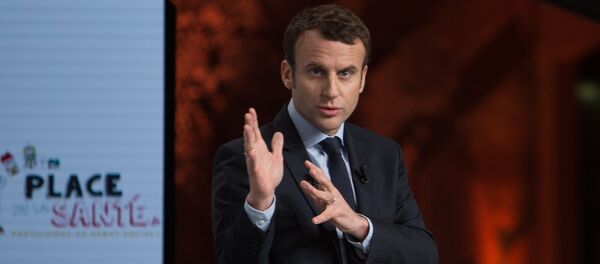 The respondents believed that Macron was the most likely to make it to the second round, with 63 percent stating that he had "a good chance" of making it, while Le Pen was a close second with 59 percent thinking that she was very likely to move on to the run-off.
According to the survey, 25 percent believed that Fillon had a good chance to go on after the first round and 23 percent thought the same of Melenchon. However, 46 percent thought that Filllon was "somewhat likely" to make it to the run-off and 28 percent thought he had no chance at all, while the corresponding figures for Melenchon were 54 and 22 percent.
The latest Opinionway poll of voting intentions suggests that Macroncould hope for 23 percent of votes in the first round, Le Pen may get 22 percent, Fillon may hope for 21 percent, while Melenchon might have 18 percent.
French voters will got yo polls this Sunday, with the run-off scheduled for May 7.