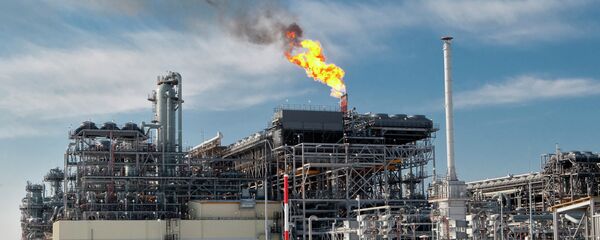 20 October 2015, 09:19 GMT
MOSCOW (Sputnik) — The Sakhalin-2 project is the first and currently the only LNG plant in Russia. Sakhalin Energy is the operator of the project. Gazprom owns about 50 percent of Sakhalin-2 shares, while Anglo-Dutch Shell owns over 27 percent.
"The expansion of this project is planned, the construction of the third phase. Japanese partners have confirmed interest in the purchase of liquefied natural gas from this project, and in the possibility of financing the project and participating in construction," Novak said in an interview with Rossiya-24 television.
"When the decisions on Sakhalin-2 are finally adopted, I think the Japanese partners will participate in this," the minister added.