Earlier in the week, the Japanese Maritime Self-Defense Force announced that it would conduct joint drills with the USS Carl Vinson, which ostensibly is finally headed for the Korean Peninsula. 
The White House and Pentagon said last week the Vinson was going to patrol the waters near North Korea, but the reports turned out not to be true. On April 15, the Vinson was photographed by the US Navy near Indonesia.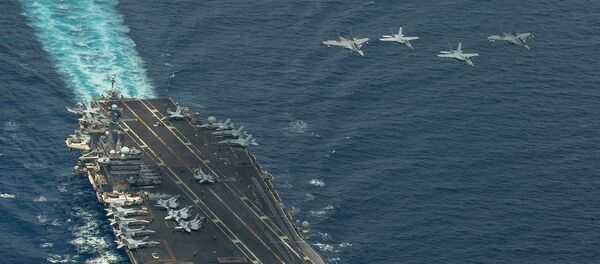 "Japan wants to dispatch several destroyers as the Carl Vinson enters the East China Sea," a Japanese navy official reportedly said. 
The US Navy's carrier strike group one features the Vinson supercarrier, two Arleigh Burke-class destroyers and one guided missile cruiser. Pairing up the fleet with two more Japanese destroyers delivers a lot of potential firepower to the East China Sea, where US and Japanese forces look to warn North Korea against any type of violence. 
That doesn't include an undisclosed number of submarines that round out the rest of the "armada," as US President Donald Trump dubbed the naval detachment, who said the subs are "far more powerful than the aircraft carrier."
South Korea's Yonhap News Agency earlier reported that as many as three aircraft carriers were advancing toward North Korea, but that didn't hold much water: one of the carriers, the USS Ronald Reagan, is being repaired at a base near Tokyo, while the other carrier that was said to be joining the party, the USS Nimitz, was all the way across the Pacific in Southern California.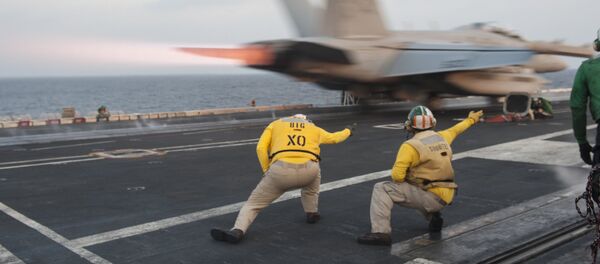 Trump has said "solving" the North Korean "problem" is something the US would do unilaterally, but it appears Japanese warships would be fighting side by side with the US Navy in the event that armed conflict erupted at the perennial flashpoint.
Following confusion and miscommunication among senior US leaders regarding the whereabouts of the USS Carl Vinson, US Defense Secretary James Mattis said April 19 the aircraft carrier is now "proceeding to the Western Pacific as ordered." 
A week ago, the Vinson teamed up with Japanese helicopters to practice landing drills, Sputnik reported.