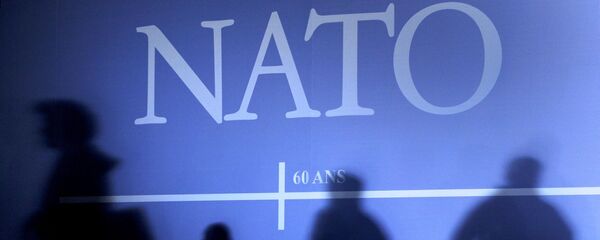 PARIS (Sputnik) — The office of French far-right National Front presidential candidate Marine Le Pen is saddened that the United States appears to continue its interventionist policies under President Donald Trump and hopes that this will not stoke tensions around the world, the candidate's campaign manager David Rachline told Sputnik.
"A hope for the end of the American interventionism after Trump's victory seems to be weakened. It is deeply sad and damaging for peace and stability in the world, and we hope that what seems to be the considerations of the US domestic policy won't be a factor of increased tensions in the world," Rachline said commenting on the recent US strikes on an airfield in Syria.
On April 6, the United States launched 59 Tomahawk cruise missiles at the military airfield in Ash Sha'irat. Trump said that the attack was a response to the alleged chemical weapons use in Syria's Idlib province on Tuesday, which resulted in the death of over 80 people. Damascus denied the government's involvement, with Syrian President Bashar Assad telling Sputnik that the attack in Idlib may have been "a false flag play" to justify the airstrike.
Le Pen herself condemned April 6 strike the next day after it was carried out and three days later urged Trump to be cautious in Syria, as military intervention in both Iraq and Libya ended up bringing danger rather than peace to civilians.