Two other police officers and a female passerby were injured, according to Paris Prosecutor Francois Molins. The police returned fire and killed the Islamic extremist.
According to the Associated Press, police have searched the home of the attacker in a suburb east of Paris. A police document obtained by AP identified the searched address as the home of Karim Cheurfi, 39.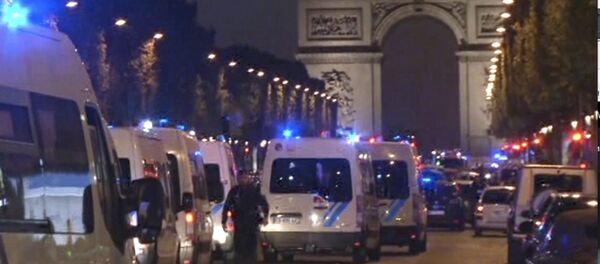 BFMTV reported that the attacker was known to the French General Directorate for Internal Security (DGSI) for his "radicalization."
According to the report, the man was previously sentenced to 15 years in prison for shooting two police officers in 2001.
French President Francois Hollande said in a late Thursday address that the attack was "of a terrorist nature."
In an interview with Radio Sputnik, security expert Dmitry Efimov, a member of Moscow Council's Advisory Committee on Security, explained how the Thursday attack was different from other terrorist acts in Europe in recent years.
"While previously attacks were carried out by those inspired by radical ideas and on their own initiative, this time there are signs that a professionally trained militant was involved," Efimov said.
He suggested that the attacker might have been trained in real combat conditions, most likely in Libya or Syria.
"It is known that the attacker was known to security services. It is clear that this was an attack of a different kind. It was directed by Daesh commanders. This is why the terrorist group was quick to claim responsibility," the expert pointed out.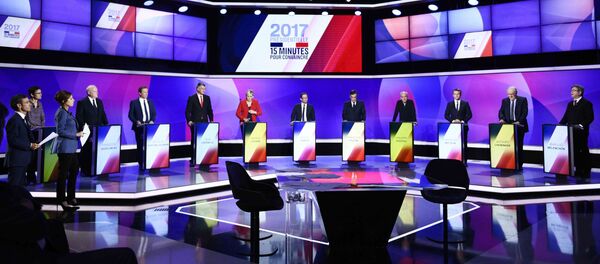 Efimov also underscored the efficiency of the actions by French law enforcement and security agencies.
"There are permanent anti-terrorist groups operating in France now. Moreover, the intelligence department and Paris police are involved. All necessary actions have been taken and a larger number of casualties was avoided. The attacker was shot almost immediately after he opened fire," Efimov said.
Never miss a story again — sign up to our Telegram channel and we'll keep you up to speed!