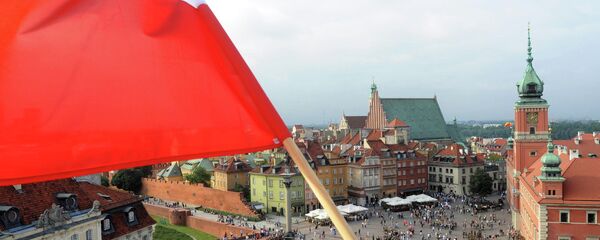 13 February 2017, 07:06 GMT
Environmentalists and other experts, including  from the EU and elsewhere, have condemned  were quick to slam the $220 million project, warning that the canal, to which would cut through a narrow strip of land separating the Vistula Lagoon in the north-east of Poland and the Baltic Sea, would disrupt the migration routes of various animal species and would cause enormous damage to the area's fragile ecosystem.
Ignoring their protests, President Andrzej Duda has already signed an executive order to start the construction of the new waterway in 2018.

The the residents of Elblag welcomed the move, hoping that the town would benefit from the construction of a big seaport, but neighbors fear that it would undermine its appeal as a popular tourist destination. Two of Poland's largest seaports, Gdansk and Gdynia, are located nearby.

In an interview with Sputnik Poland, Tomasz Omanski, director of the Polish Culture Center in Kaliningrad, said that he was not sure that all Elblag residents were really happy about the planned construction.

"As far as I know, many people there think this whole idea is crazy. Our society may be divided on many things, but the majority of us do care about whether they are going to dig this canal or not," Omanski told Sputnik Poland.

"There are people who hate to depend on Putin, but the majority still believe that this project is absurd and is essentiallty a military one," he added.

When asked to elaborate, Tomasz Omanski said that, according to official media reports, Elblog will host the headquarters of NATO's Eastern Command.

"Everyone knows that there are American forces stationed at Oszisz  and Mazur, some 130 kilometers away from Kaliningrad Region, and also in Elblag proper. We are not taking about aircraft carriers, of course, but the fact that Elblag is a seaside town is also an important factor here. This has nothing to do with the economy and the government in Warsaw knows that. Then why all this rush [to dig this canal]?" he wondered.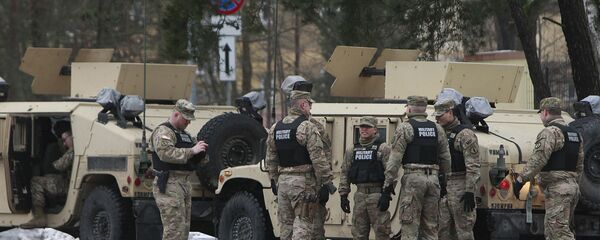 15 January 2017, 09:57 GMT
It's planned that the channel will be about 1.3 kilometers (0.8 miles) wide and around 5 meters (16 feet) deep to allow vessels up to 20 meters (65 feet) wide with a maximum draft of 4 meters (13 feet) to access Elblag port.

Currently, ships have to go through Russian territorial waters to enter Elblag, which is regulated by a special navigation deal signed by Moscow and Warsaw.

Relations between Russia and Poland deteriorated in 2014 amid the crisis in Ukraine, when the European Union introduced several rounds of sanctions against Moscow over its alleged meddling in the conflict. Russia denies the accusations.
Never miss a story again — sign up to our Telegram channel and we'll keep you up to speed!