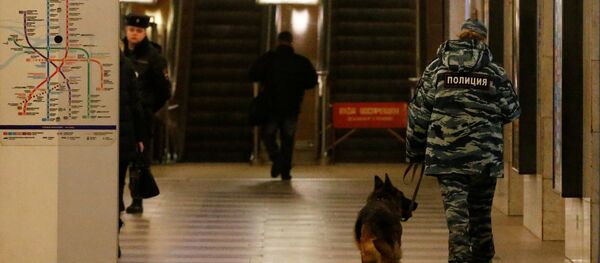 MOSCOW (Sputnik) — A Russian court canceled the decision to admit to the Russian citizenship Akbarzhon Jalilov, who is suspected of committing a deadly terrorist act in the St. Petersburg metro, Russian Interior Ministry spokeswoman Irina Volk said Friday.
A St. Petersburg court had ruled that the attacker's father provided false information when applying for his son's Russian citizenship and revoked both their passports, according to the ministry. The Jalilovs came to Russia from Kyrgyzstan. The father took his son to Russia in 2011 having already obtained the country's citizenship.
"Following a St. Petersburg Smolninsky district court ruling on A. K. Jalilov providing false information when applying for Russian citizenship… an earlier decision has been revoked… on granting Russian citizenship to Kyrgyz national A. K. Jalilov… The decision has led to revoking the citizenship of his son A. A. Jalilov, who had carried out the terrorist attack in the St. Petersburg metro," Volk said in a statement.
An explosion hit the St. Petersburg subway on April 3, killing 16 people, including the perpetrator, and leaving about 50 people wounded. The latest victim died in hospital earlier on Friday. Russia's Investigative Committee initiated a terror-related criminal case. The latest statements made by investigators indicate that the attacker had received money from an international terrorist group via organizers in Turkey. The suspected organizer, Abror Azimov, was arrested on Tuesday.