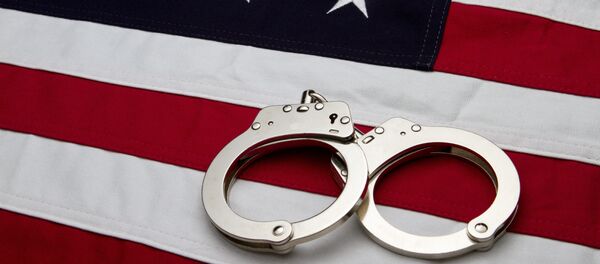 SEATTLE (Sputnik) — Seleznev pled guilty to credit card theft amounting to some $170 million in losses to businesses and individuals.
"Today's decision made by United States government clearly demonstrates to the entire world that I am a political prisoner," Seleznev said. "This is not an equal or fair sentence in any way. I was kidnapped by the US and they know it's the truth."
"As a citizen of the Russian Federation, I send the following message to my government: please help me, I beg you," he added.
The legal defense team of Seleznev will file a notice of appeal, the defendant's attorney Igor Litvak told Sputnik.
"We have 14 days to file the notice of appeal," Litvak said. "It does not mean we will file an appeal, but it formally defends our right to file an appeal at a later time."
According to Litvak, Seleznev plans to transfer the stolen money to the United States and pay back the victims of fraud.
"We did disclose that [Seleznev] has certain properties in Indonesia, in Russia. There was also a bank account that was disclosed," Litvak said. "And his wish is to… sell them and transfer the money from those assets so that victims can be paid to the extent possible."
The case has sparked a furious reaction from Russian officials. The Russian authorities have characterized Seleznev's detention by the United States as kidnapping and a violation of human rights.