MOSCOW (Sputnik) — Assyrians are an ethnic group, whose historic home lies in southeast Turkey, northern Iraq and northeast Syria. This community is considered among the first ethnic groups to adopt Christianity.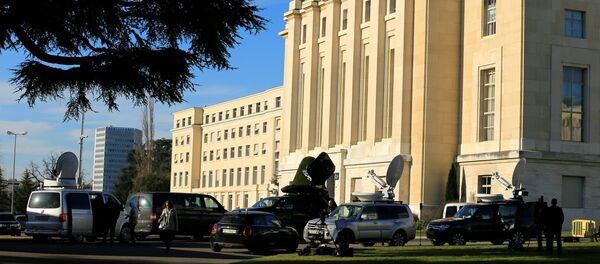 24 February 2017, 15:57 GMT
"Our aim is for the new Syrian constitution to state that Assyrians are native peoples in Syria and be granted all cultural, administrative and other rights," Isho said during a press conference in Moscow.
He added that these views of the Assyrian people, along with other issues regarding the settlement of the Syrian crisis, were discussed during a Thursday meeting of the Assyrian delegation with Russian Deputy Foreign Minister Mikhail Bogdanov in Moscow.
"Such conception was presented for consideration to the Russian side," Isho said.
Worked out by Russia, the draft constitution was presented to the parties of the Syrian conflict during the first round of talks in Astana on Syrian settlement on January 23-24. The establishment of the new Syrian constitution is considered vital for solving the crisis and achieving peace in the country.