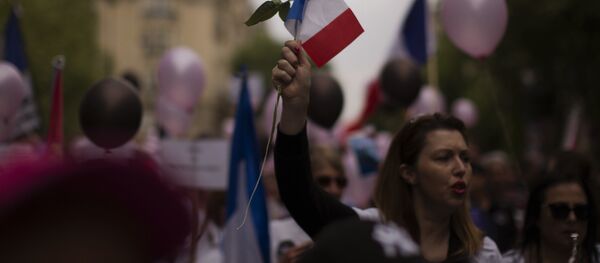 MOSCOW (Sputnik) — According to Le Parisien newspaper, the police wanted to better understand the psychological profile of the perpetrator, Karim Cheurfi, but the three people questioned by the investigators reportedly said they did not notice signs of radicalization in him.
On Thursday, Cheurfi killed one police officer and wounded two, as well as one passer-by before being shot by the law enforcement.
According to Paris prosecutor Francois Molins's Friday statement, the man appeared to have no links to any extremist group, even though he had previous convictions.
The attack occurred only a few days before the first round of the French presidential elections, scheduled for this Sunday.