"Don't Drink Too Much Vodka"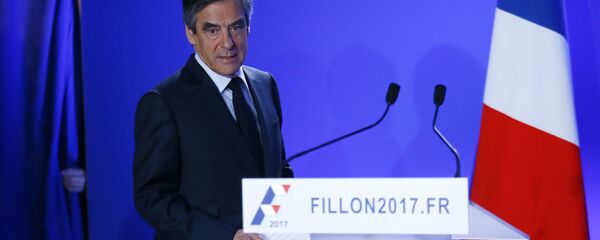 Friendly relations between
Fillon
and Russian President Vladimir Putin were established in the late 2000s, and after the 2014 referendum in Crimea, the French politician and his supporters have called for the recognition of the peninsula's entry into Russia.
One of the politician's supporters, MP Thierry Mariani, had led the delegations of French parliamentarians to the peninsula in 2014 and 2016.
Fillon's friendly attitude to Moscow even fueled a conflict between him and his counterpart from The Republicans political party, Alain Juppe, who later warned Fillon against "drinking too much vodka."
"Crimea is a part of Russia"
The leader of the ultra-right National Front, Marin Le Pen, went even further and called for an immediate and unconditional recognition of Crimea as a part of Russia.
From her point of view, Russia is a part of the European Community and Europe can't solve global problems without Moscow.
In contrast to Fillon, who views Bashar al-Assad as a "bloody dictator," Le Pen supports Damascus and Russia's position in Syria. In particular, the National Front's leader strongly condemned the recent US missile attack on an air base in the Middle Eastern country.
Readiness to Talk to Putin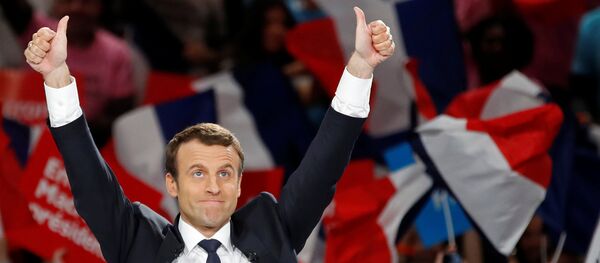 Left-wing politician Jean-Luc Melanchon is also ready to talk to Russian President Vladimir Putin. Although he criticizes Russia's domestic politics, Melanchon is still ready to support Russia on the global stage.
As for the Crimean issue, here the politician leaves the question open. "I don't know where the Russian borders end — off the coast of Crimea or beyond it," he said.
Complicated Attitude to Moscow
Former minister of economy Emmanuel Macron, who is currently leading the polls in terms of popularity, officially supports the withdrawal of anti-Russian sanctions. However, in practice, his attitude toward Moscow is more complicated.
Although in his statements the politician has never touched upon the Ukrainian issue, he certainly plans to view Crimea as a Ukrainian territory.
Moreover, Macron calls Russia a country that "does not share our values." While Marin Le Pen views Russia as a part of Europe, Macron mentions it only in connection with Syria and Iran.