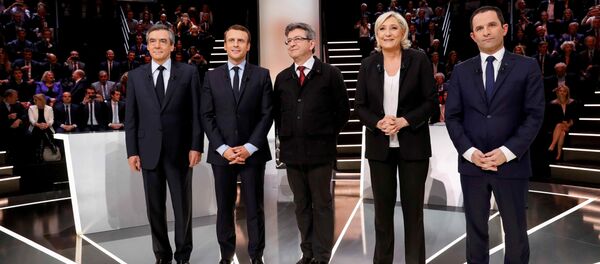 BRUSSELS (Sputnik) — The RTBF broadcaster reported that center-right Francois Fillon was in second place with 25.33 percent of
the votes
, left-wing Jean-Luc Melenchon had 14.05 percent and far-right Marine Le Pen had 6.29 percent.
The broadcaster noted that these preliminary results did not take Montreal votes into account.
French media are prohibited by the law from publishing any preliminary results until the last polling stations are closed. First results from the French Interior Ministry may appear after 7 p.m. or 8 p.m. Paris time (17:00 or 18:00 GMT).