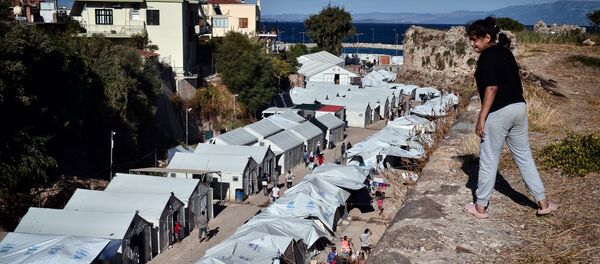 MOSCOW (Sputnik) — Pope Francis compared several of the centers used by the EU member states to place refugees with the concentration camps, such as the ones used by the Nazis during the World War II, media reported.
The Vatican Radio reported on Saturday that the Pope described several refugee camps as concentration camps citing their overcrowdedness as the "international agreements seem to be more important than human rights."
The news outlet added that a number of refugees flee their countries of origin because of their religion.
The European countries have been affected by a massive influx of refugees coming from the Middle East and Northern Africa. In order to tackle the migrant crisis, the European countries have taken a number of steps, including tightening of border control, construction of border walls and strengthening of cooperation. The EU member states, such as Greece, have also established special camps, where they put migrants in order to house them until the consideration of their asylum applications.