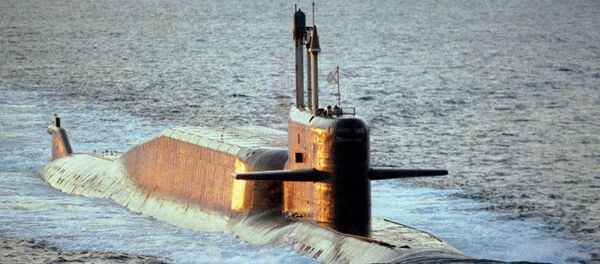 11 August 2015, 15:06 GMT
The nuclear submarine Project 09852 (Belgorod) will become the largest submarine in the Russian Navy, Russian newspaper Izvestia
reported
. Its size will outperform the heavy nuclear-powered Typhoon missile cruiser Project 941, currently the largest nuclear submarine according to the Guinness World Records.
Project 09852 is designed to carry out research missions. It will carry uninhabited deep-sea vehicles and bathyscaphes, as well as special scientific equipment. It will be engaged in studying the bottom of the Russian Arctic shelf, searching for minerals at great depths, and also laying underwater communications.
The submarine is being developed based on the unfinished Antey-class strike missile carrier Project 949A. These boats were built in the USSR as a response to the deployment of US aircraft carrier compounds in the global ocean. Twenty "Granit" supersonic anti-ship cruise missile launchers were aboard.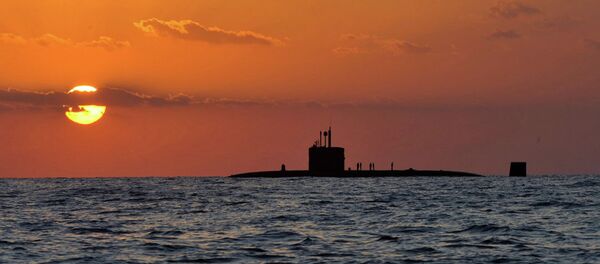 17 September 2015, 18:49 GMT
The Navy command told Izvestia that the submarine's upgrade would be completed in 2018. It is expected to measure up to 184 meters in length. This is 11 meters longer than Russia's largest nuclear submarine, the Typhoon.
Professor of the Academy of Military Sciences Vadim Kozyulin told the newspaper that the "Belgorod" submarine would become not only the largest, but also a unique submarine of the Russian naval fleet.
"According to data, the 'Belgorod' will carry the 'Losharik' autonomous deepwater station. It will transport and install autonomous nuclear submarine modules designed to charge uninhabited submarines on the seabed. The submarine will ensure the deployment of a global underwater monitoring system, which the military is building on the bottom of the Arctic waters," he said.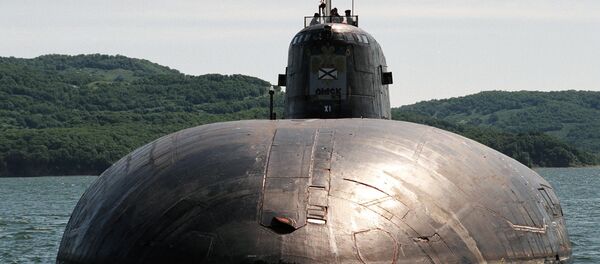 Before the construction of the Project 09852 submarine started, the Typhoon sub had been one of the most unique weapons systems in the world. It's length is 173 meters, the width – 23 meters. There are combat posts, crew cabins, a sauna, a swimming pool, a gym and even a smoking room inside. 
Moreover, it is equipped with 20 launchers of the largest RSM-52 sea-launched ballistic missiles, each of which has 10 nuclear warheads. There are six torpedo tubes in the bow of the submarine, which can shoot torpedoes, underwater high-speed missiles and place mines. At the moment out of the six nuclear-powered Project 941 submarines built for the Russian navy, there is only one in service – the TK-208 "Dmitry Donskoy." The ship tests new types of naval weapons and equipment. The first launches of the newest sea-based ballistic missile Bulava were carried out from it.