A performance of the play "Our Violence and Your Violence" by noted Croatian playwright Oliver Frljic was canceled after the region's Catholic Archdiocese, in addressing the nation's Ministry of Culture, local Split officials and the town's national theater, complained that the work "offends God, man and nation," according to Deutsche Welle.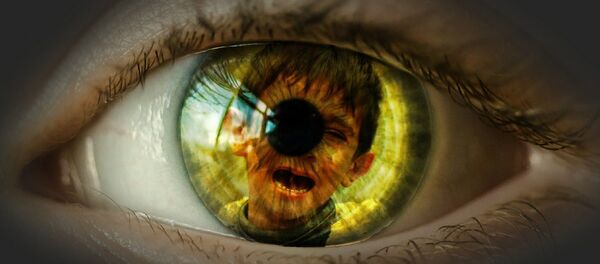 7 February 2017, 00:44 GMT
Previously performed in other theatres in Europe, the play contains a scene in which a male character representing the Christian Jesus Christ rapes a woman wearing a Muslim hijab. An earlier scene in the play depicts a scene in which a naked woman in a hijab appears to pull a Croatian flag from her vagina.
Representatives from the Split-Makarska Catholic Archdiocese asserted that they had received many complaints surrounding the staging of the work.
A fringe ultra-conservative Croatian political party staged a protest outside of the theatre where the work was to be performed, heatedly declaiming that the play "offended in the most brutal way the religious and moral feelings of Christians, Muslims and other Croatian citizens."
A 2016 performance of the play in Warsaw drew similar ire from the Polish religious and political conservative Law and Justice party, which stated that the work contained "pornography and blasphemy."
A Friday performance in Warsaw of another of Frljic's works, "The Curse," saw protests as well. City police were called in to dislodge conservative religious protestors who had installed themselves in the entranceways to the theatre. There were no injuries.
The play contains a scene in which the act of oral sex is depicted being performed on a statue of the late Polish-born Pope John Paul II. Later in the play a sign was hung around the statue's neck labeling the deceased Pope as one who protects pedophiles.
The Polish Powszechny theater staging the work issued a statement that "the show gives the floor to various ideological positions and must be analyzed as an integral artistic work and not a set of scenes apart, unrelated."